Like everyone else, you've maneuvered the twisting road to Hana, braved the cold for sunrise at Haleakala, taken a sunset catamaran cruise, enjoyed the more authentic Old Lahaina luau, snorkeled off a famous beach. Are you ready for something a little more offbeat?
We have stayed on Maui 10+ times over the years, now engaging in some different activities. And so, I bring you 10 unusual things to do in Maui.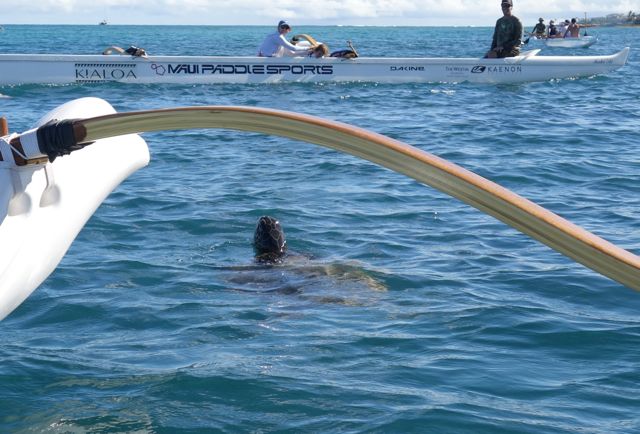 1. Canoe among the sea turtles
Sometimes you can be lucky enough to view a sea turtle, especially at the more remote spots such as Honokeana Bay. How about a near guarantee to see these magnificent creatures up close and personal from the relative comfort and safety of an outrigger canoe?
We choose Maui Paddle Sports, who leave from north Ka'anapali Beach in front of the Westin Ka'anapali Ocean Resort Villas North complex. There are 4 of us in the canoe, plus our guide, Barry, in the back. By leaving at 8:00am, the water is calm and the rowing pretty easy for all ages. The outrigger feature provides stability.
Within a half hour we are among friendly or at least indifferent sea turtles, some of who literally bump against us. There are ample photo ops, and I feel comforted by the provided waterproof bag. We head out a few hundred meters from shore where the turtles live and also come closer in where they feed.
I can't recommend this enough, especially for folks like me who are too tentative to snorkel away from the beach. In the winter, add whale watching to the itinerary!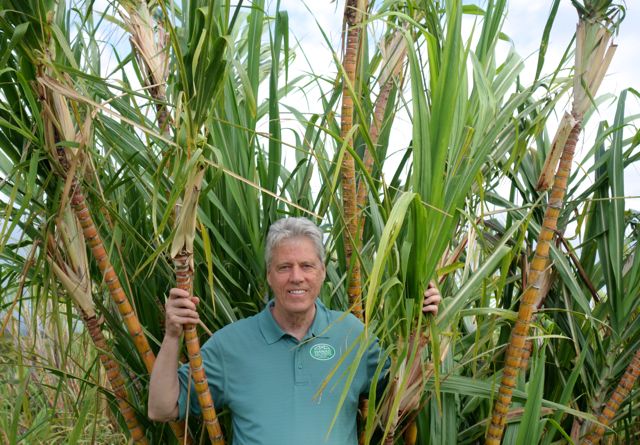 2. Sugar cane vodka and rum
Maui used to have a lot of sugar cane mills, with vast swaths of cane fields covering the island. In 2016 the last of the mills closes. Does this mean the end of sugar cane on the island? Ocean Vodka to the rescue! Drive to upcountry Maui, make a turn onto Omaopio Road near Kula and you will discover Ocean Vodka Organic Farm and Distillery.
We arrive at 4:00pm, just in time for the last tour of the day, which is informative and includes vodka and rum tasting at the end. In a nutshell, some third-generation Maui residents have created a way to make vodka, not from grains or potatoes, but from sugar cane grown on their 80-acre farm. The property is beautiful, sitting in the lowlands of Haleakala. Take the kids to the nearby Surfing Goat Dairy, and then treat yourself to this adult getaway.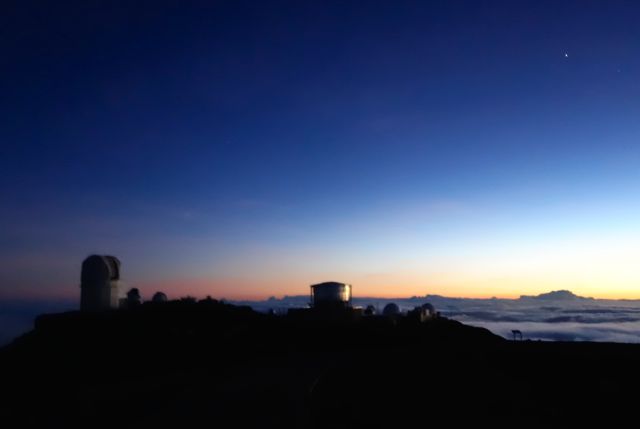 3. Sunset and stargazing at Haleakala
Everybody thinks the best time to visit the Pu'u'ula'ula Summit in Haleakala National Park is sunrise. They get up at 3:00am, drive in total darkness, bundle up in blankets (who brings a coat to Maui?) and wait for the spectacular event. Some people bicycle down from there.
That's great, but I think the sunset experience can be even more rewarding. Travel to the summit in daylight and pleasant temperatures and find yourself with far fewer crowds, able to park at the highest parking lot near the observatories. If you are lucky, you will have passed through clouds to get there and look down on them from the 10,023-foot (3,055-meter) summit. The view is otherworldly.
You can divert for some hikes on the Mars-like surface on the way up or make it a straight shot from Ocean Vodka (no pun intended).
But that's not all. We stay a while after sunset and the soon see hundreds of bright stars, then thousands, then millions. There are no city lights to interfere with an experience that doesn't even require a telescope. Note, the upscale traveler can still want to opt for a guided stargazing tour.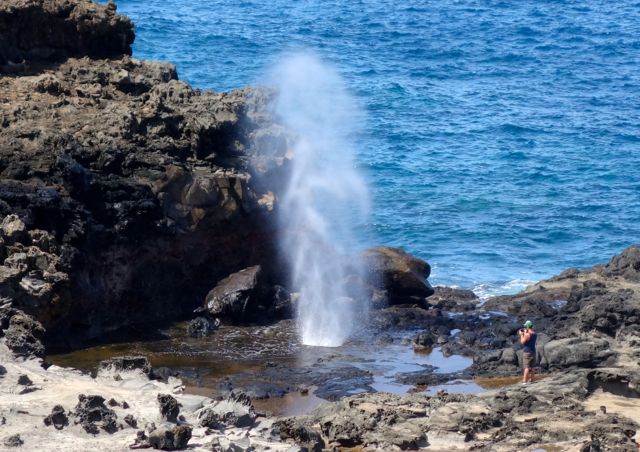 4. The Naikalele Point blowhole
Still craving incredible natural phenomena? Maui seems to have an unending supply, and the blowhole at Naikalele Point on Maui's north shore amazes. At high tide, with the right wave action, huge geyser-like spouts shoot into the sky every few minutes or even seconds.
This wonder of nature is at mile marker 32.5, just a 25-minute drive from Ka'anapali, followed by a 15-minute hike down to the water's edge. It's not the easiest walk, but you don't have to go all the way down to ocean's edge for the experience. There have never been more than about a dozen people visiting on my treks there, so it provides both solitude and exhilaration.
Want a bonus feature? At mile marker 32 we hike to a labyrinth of stones and a lighthouse. Double bonus? Keep traveling east around the northern coast for a harrowing drive that rivals the road to Hana.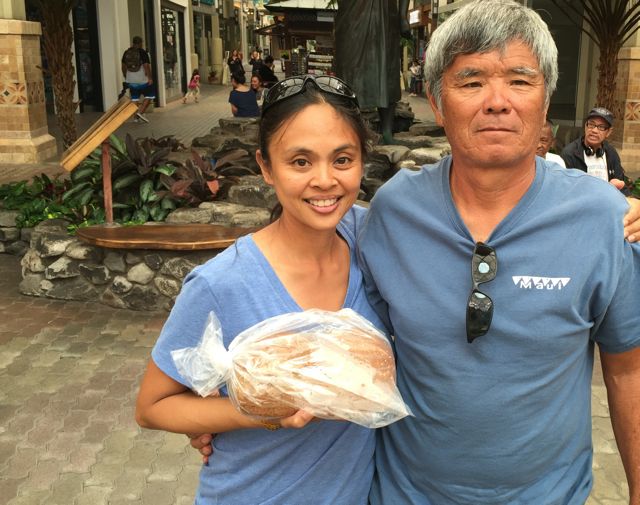 5. Support the locals with banana bread, shrimp trucks and portable pizzas
It may be convenient to stop at Costco or Target near the airport, make a grocery run to Safeway, and dine out at Bubba Gump's. But you haven't done much to sample the local cuisine or fully support the local economy. I have some other suggestions.
If your plane arrives on a Tuesday, Wednesday or Friday, go straight to the farmer's market at Queen Ka'ahumanu Center in Kahului. We stock up on local fruits and vegetables and buy breads from Anacel, pictured here. She stays up all night baking some of the best banana bread and honey wheat bread you have ever tasted, plus other goodies.
Did that make you hungry? Skip the fast food joints and head up Kahului Beach Road a few minutes to the Geste Shrimp Truck. Nothing but shrimp served four ways in a mixed plate. You are in Hawaii now.
I would be remiss if I didn't mention Da Kitchen. We are upscale on a budget, and here is where the budget comes in. Enormous portions of eclectic local food at reasonable prices. Dining out in Maui can be pricey and sometimes mediocre – this is neither. On Koloa Street, near the airport.
Upcountry? Avoid the expensive places and dine at Kula Bistro, which also has great baked goods. In west Maui and craving a pizza? You must check out the Pizza Connection on Lower Honoapiilani Road. Believe it or not, they wheel a portable pizza oven into a strip mall parking lot and serve up tasty wood-fired pizzas that are the best on the island. And unlike Pizza Hut, Dominoes or Round Table, you are helping a truly local business.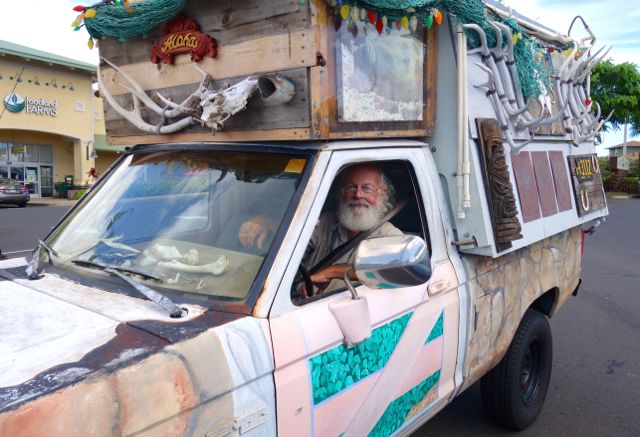 6. Attend a local fair and ask questions to the residents
Too often we visit a place and fail to interact with local residents. My advice is to include local, not just tourist-aimed activities in your itinerary.
This time we attend the Maui Upcountry Fair in Makawao. Sure it's a little like typical county fairs, with judging for best hog or rabbit and a little rodeo, but also it is a chance to speak with real Maui folks. I have a long discussion about the closure of the last sugar mill, which puts 700 residents out of a job (but also ends what had been a controversial relationship with the company). I will devote an entire post to this interesting subject.
We go to the MACC (Maui Arts and Cultural Center) for a concert, where there are no tourists.
I strike up a conversation with Dr. George Harker, aka Dr. Leisure, as he explains his crusade for protecting the Hawaiian monk seal. And he tells me the story of the deer bones on the dashboard of his truck. More on that another time too.
These people will enrich your stay. Don't just be a tourist!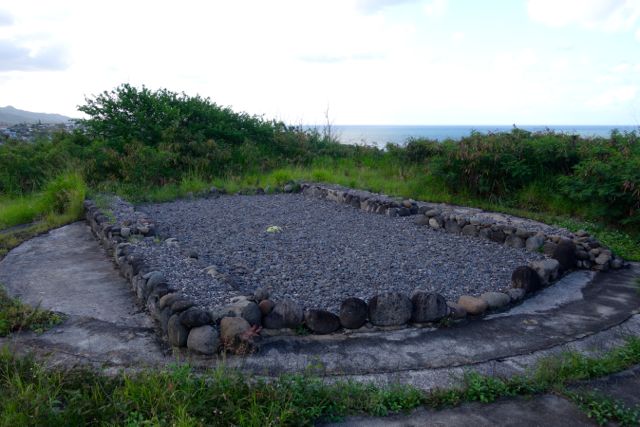 7. Be the lone visitor at a state monument
Haleki'i-Pihana Heisau State Monument sits on a ridge in Wailuku, just minutes from Kahului. The site played an important role in Hawaiian history and is on the National Register of Historic Places. We are the only visitors because few people know about it. Sure, not much remains today besides the rocks and foundations of a tiki house and a sacrificial temple, but we can feel the history as we climb among the stones – and the view is pretty nice too.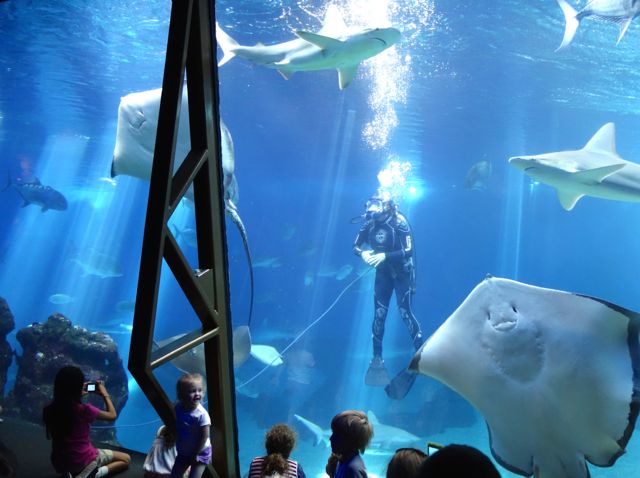 8. Take a behind-the-scenes tour at Maui Ocean Center
Everybody knows about the Maui Ocean Center, which sits on Ma'alaea Harbor. You can't miss it as you drive from central to west Maui on Highway 30. Tourists seem to appreciate this relatively small aquarium for its authenticity – all the species are from Hawaii.
We take a visit one step further by signing up for the behind-the-scenes tour. There are just 9 of us this afternoon, accompanied by a guide and a marine naturalist. We personally feed young sea turtles and sharks and stingrays.
We learn a lot in the curatorial lab, view live sea horses and touch the top of a jellyfish. Check it out. There is even an occasional "sleep with the sharks" tour, and certified SCUBA divers can "dive with the sharks."
9. Get a jagua temporary tattoo
What better place to "go native" than on a Maui vacation? The island has loads of tattoo parlors. My daughter visits Atomic Tattoo in Lahaina for a more natural temporary tattoo, made from the juice of the jagua fruit. Photos and memories may remain, but the artwork gradually fades away after a few weeks.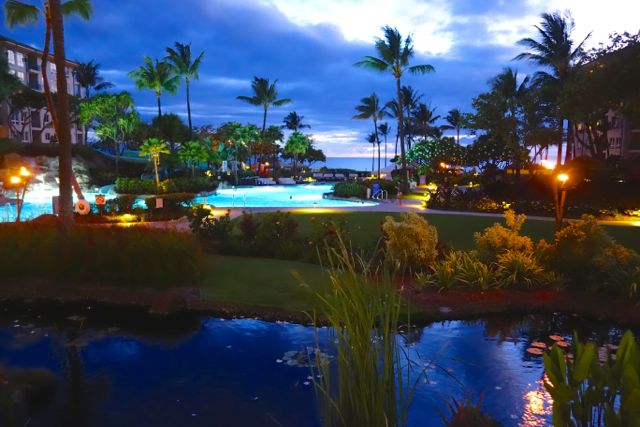 10. Skip the hotels and stay in a vacation villa
Most people spend about a week in Maui. With a stay that long, I strongly recommend choosing a vacation villa. Maui has an abundant supply of timeshares, and it has created a secondary market for vacationers.
We are owners at the Westin Ka'anapali Ocean Resort Villas, but they are also available to book through Starwood, if available. We lounge on our balcony, drinking rum and POG, watching people visit the pool or stroll steps to the beautiful beach. To our right, two dads are barbecuing chicken and burgers for dinner while downing Longboard brews. To our left, there is a lei-making class next to the outdoor restaurant and bar.
Most people stay in hotels on Maui, which can be very nice. I would never stay anywhere else but a vacation villa. Breakfast for 4 in a hotel? About $100. Breakfast in the kitchen of your expansive villa, where you brew a pot of Kona coffee and whip up macadamia nut pancakes? About $10.
Whether you choose to go the Airbnb route or a Westin property, vacation villas are the perfect way to achieve Upscale Travel on a Budget.
Do you have any unusual things to do in Maui? Feel free to comment at the bottom of this post!
Interested in other Hawaiian Islands? Check out our post about pros and cons for the first-time Hawaii visitor.
What's upscale?
The Westin Ka'anapali Ocean Resort Villas provide a luxurious home on one of the world's best beaches.
Maui Paddle Sports makes interacting with sea turtles both fun and easy to do.
What's budget?
Buying local food and eating at local restaurants supports the local residents, tastes better and is cheaper than resort food.