The colonial city of San Miguel de Allende, nestled in the mountains of central Mexico, has plenty to offer visitors. What should you do after seeing the Parroquia, the Jardin, and sampling some of the 300 restaurants and dozens of art galleries? I will show you 5 unusual things to do beyond the "top 10" lists to create some lasting memories of this enchanting place.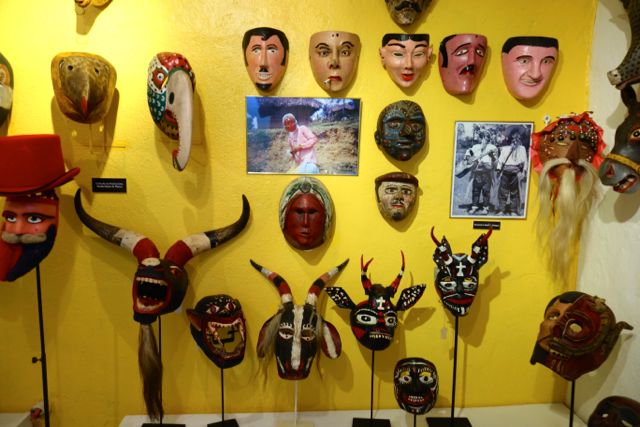 1. Mask museum
Walk 15 minutes uphill from the center of town along some quiet streets, and eventually you will come to a non-descript door at Cuesta de San Jose #32. If you have made an appointment, you will be buzzed in to a dark hallway that leads to stairs that take you up to another world.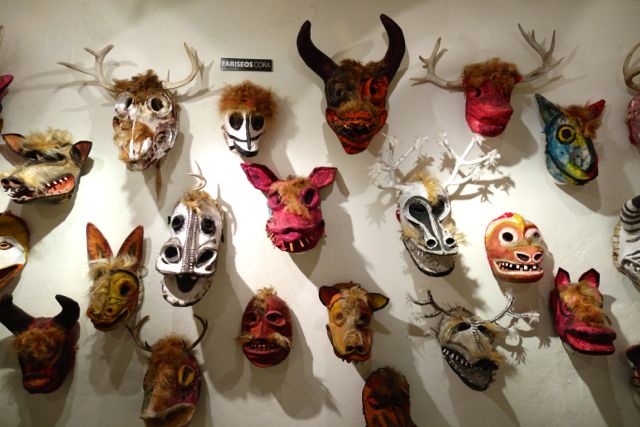 Bill Levasseur doesn't look like a person who has been collecting ceremonial masks for nearly three decades. The former advertising executive from New York landed an international job in Mexico and settled in San Miguel de Allende. He and his wife, Heide, opened an upscale bed and breakfast, Casa de la Cuesta.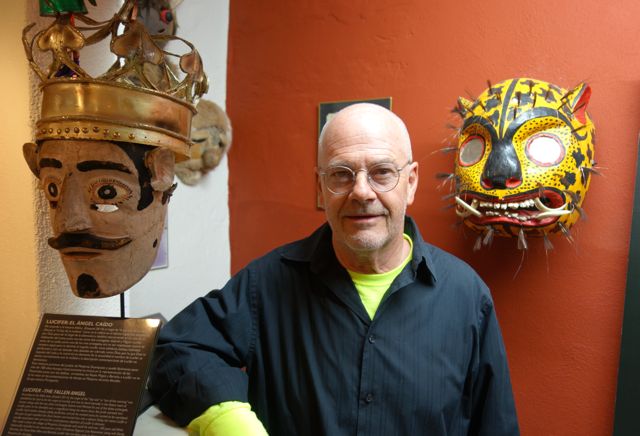 Along the way, he developed a fascination for the mysticism, magic, and tradition embodied in the masks worn by the indigenous people of Mexico. These wood, leather or paper mache masks were used for teaching, theatrics, and glorifying occupations. They often stay in families for generations. Though not classically trained, Bill speaks like an anthropologist when he talks about the history behind his collection of more than 600 masks from the post-conquest era.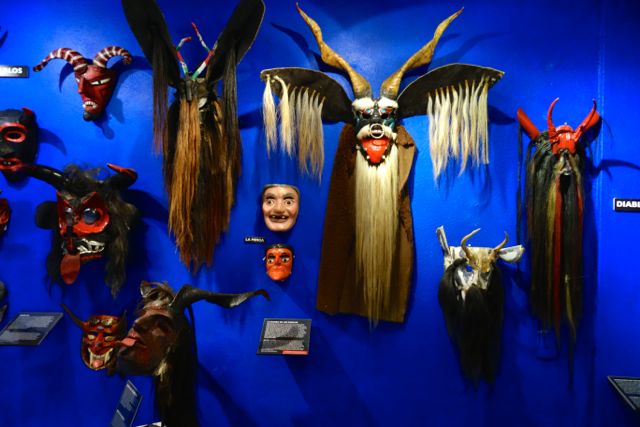 His little museum is truly a visual history lesson and not to be missed. A small charity donation serves as the entrance fee. He also sells some masks and a self-described "coffee table book" of photographs and stories of his collection. Visit maskmuseumsma.com for more details.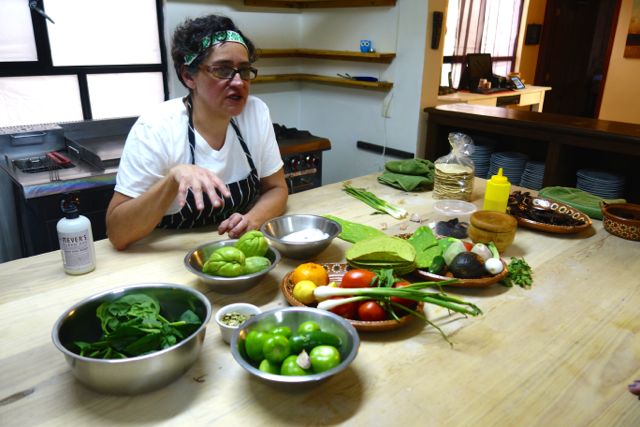 2. La Fonda Rosa cooking school
For more than 20 years, Chef Gabriela Green has run a food truck, a catering company, and now the acclaimed restaurant, Aguamiel Cocina Rustica. Yet when you meet Gaby, it is like stepping into a Mexican home steeped in the tradition of her grandmother's family recipes. Her cooking school offers a very personal interaction and emersion into Mexican cuisine.
Three of us arrive at the restaurant on a night it is closed. It allows us 100% access to its kitchen, but more importantly, to the talents of Chef Gaby. Spread in front of us is a counter of local ingredients, including cactus petals and xoconostle and epozote, along with more familiar cilantro, garlic, tomatoes, green onion, and avocado.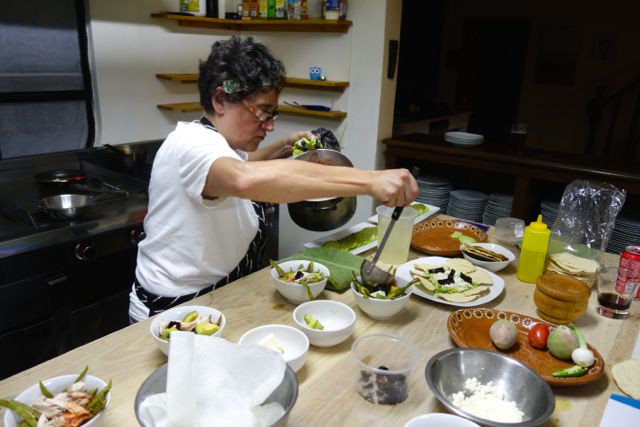 What makes our 4-hour experience unique is the hands-on approach. Some cooking schools are more demonstration-like. Here we jump in with both hands and perform both the prep work and cooking under Gaby's close supervision.
We are to make a pico de gallo, sopa de tortilla, tacos, and other delights, then devour them all at a table set up in the courtyard. There is no time to prepare a dessert, but we get the treat of delicious flan she has already made. So we don't have to be interrupted by note taking, Gaby emails us the recipes of our creations that night. We leave with smiles and full stomachs. Visit lafondarosa.com for more details.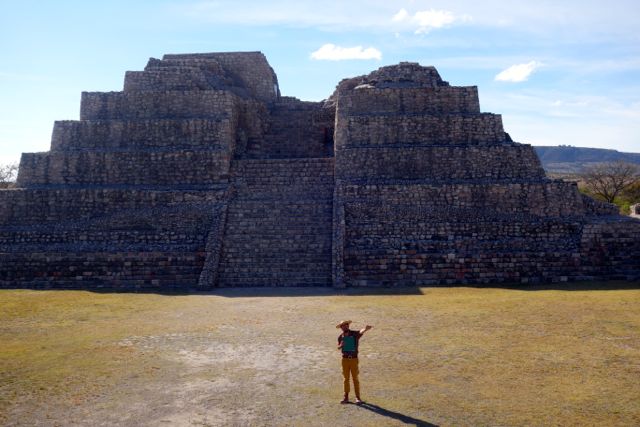 3. Canada de la Virgen pyramid
Journey a mere 25 kilometers west of San Miguel and step back more than a thousand years in time. That's the promise of a tour of the most recent pyramid and archeological zone to be excavated, Canada de la Virgen.
I highly recommend you use a tour company for this memorable visit. We choose Coyote Canyon Adventures because our tour guide, Alberto Aveleyra, is an accomplished anthropologist. For me, I have always been more interested in people than things (probably why my degree is in psychology rather than engineering). Alberto tells the story of the pyramid from the perspective of the people who lived at the time, rather than focusing on just the structures. I find that fascinating.
Of course, we also learn about and appreciate how construction enabled the sun and moon to cast shadows at certain angles to be meaningful, but I am more interested in how people lived back in 540 A.D. and why they would build such things.
Note there are local guides at the site, but they only speak Spanish and have limited knowledge of the pyramids. Use a tour guide service. Also note the tour requires a lot of walking. Our small group, picked up by Alberto in SMA, is treated a delicious lunch at a ranch neighboring the pyramids. I highly recommend making the lunch a part of your tour experience. Visit coyotecanyonadventures.com for more details.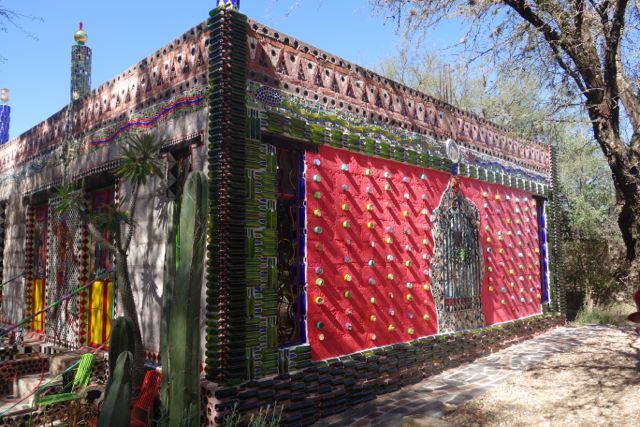 4. The Chapel of Jimmy Ray
Fans of Spanish architect Antoni Gaudi will appreciate this enclave on the outskirts of San Miguel. Those who lived through the psychedelic 70s will relive some memories. For the rest of you, just prepare to be mesmerized by the whimsical artistic work of Anado McLauchlin and life partner, Richard Schultz.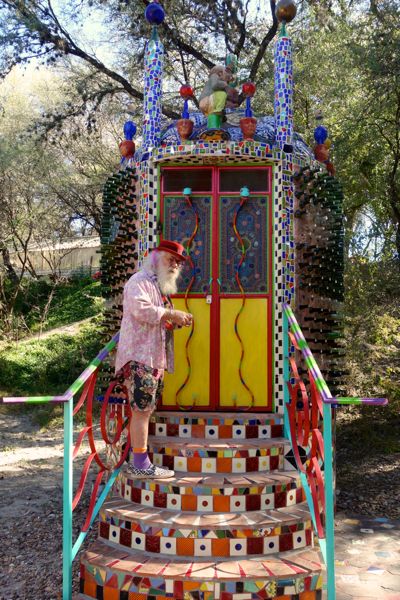 Available for private tour only, we feel privileged to be escorted around the grounds filled with mosaic figures and many pieces of art employing old bottles. Anado delivers a running narrative. We learn that James Rayburn was Anado's original first and middle name; he was given the name Anado in India. We tour a gallery, an outhouse, a long wall he dubs "Kismet Street," and their fanciful home. We are accompanied by numerous friendly dogs they have rescued.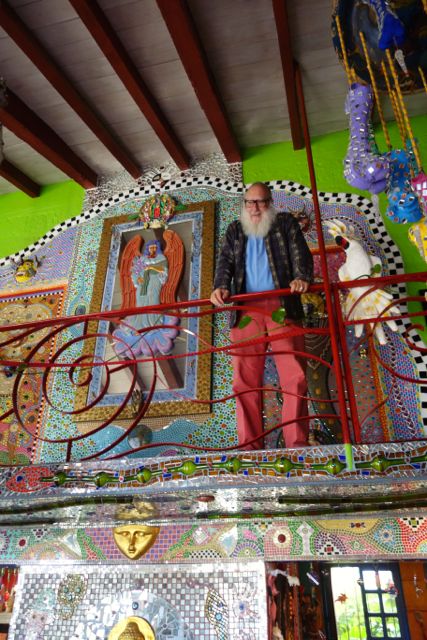 It is all very casual. Inside the house I am shown a calendar with today's entry: "Travel Blog Guy." At one point, Anado refers to the "installed poetry," which seems an apt description for the visual treats that surround us. Words cannot do artwork justice, nor can just the few photos that I present here. The compound must be experienced to be appreciated.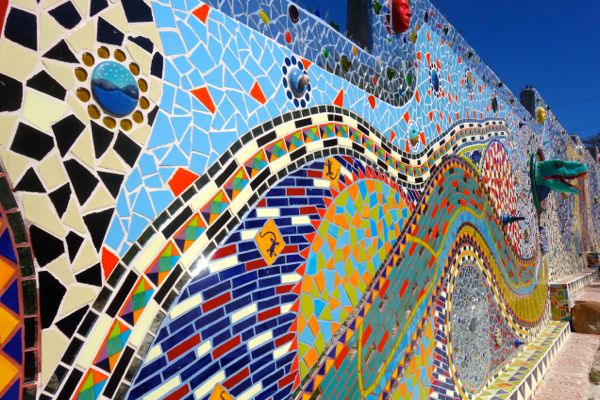 While only a 15-minute drive out of town, I strongly suggest you take a taxi with a driver who is familiar with the place. There are too many twists and turns to make following written directions realistic. Also, have the driver wait for your return, as your visit should only take about an hour. Visit madebyanado.com for more details.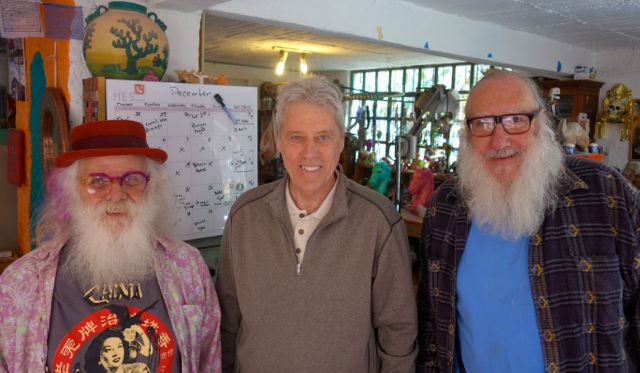 5. Historic walking tour
This entry isn't about an unusual attraction or activity, but rather a convenient way to acclimate yourself to San Miguel de Allende and its fascinating history. Volunteers representing Patronato Pro Ninos run the walking tour. Every Monday, Wednesday, and Friday tours leave from the Jardin across from the Parroquia at 10:00 am.
I have taken this tour several times and always find the guides to be informed and genuinely interested in imparting as much knowledge as they can in the nearly 3-hour walk around the city's historic sites. The biggest surprise is that more visitors don't join in. There are enough volunteers to keep the group sizes around 8-10 people. The cost is only 200 pesos per person.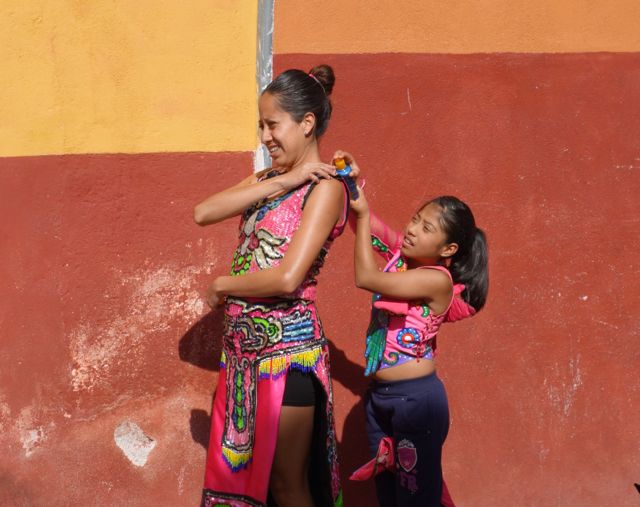 About that cost. Proceeds go to provide needed medical and dental services to children in the surrounding villages. For many children, this means their first toothbrush. Taking this tour helps you learn while you are helping others at least a little. Visit historicalwalkingtour.org for more detail.
Do you have any unusual things to do in San Miguel de Allende? Feel free to comment at the bottom of this post. And don't forget to check out our post about the best places to stay in the city.
What's upscale?
Both the La Fonda Rosa cooking school and the pyramid tour are pricey, but worth the expense.
What's budget?
Choose the Mask Museum, Chapel of Jimmy Ray, and Historic Walking tour for inexpensive options, and proceeds go to worthy causes.