I have never been in love with cruises. I like to figure out itineraries, ride trains, explore on my own. Besides, aren't cruises just for old people and honeymooners? I finally take the plunge on a Baltic cruise and provide 8 reasons to cruise upscale on a budget.
I am attending a conference in Stockholm and thought it would be a cool idea to take the family on a Scandinavian trip. So I start charting our course. We will take a train from Stockholm to Oslo. Wait, that's going to take most of the day. It's the same with getting to Copenhagen. And there's no good way to get to Finland except by boat. Plus, hotels are pricey. This is getting complicated, time-consuming and expensive.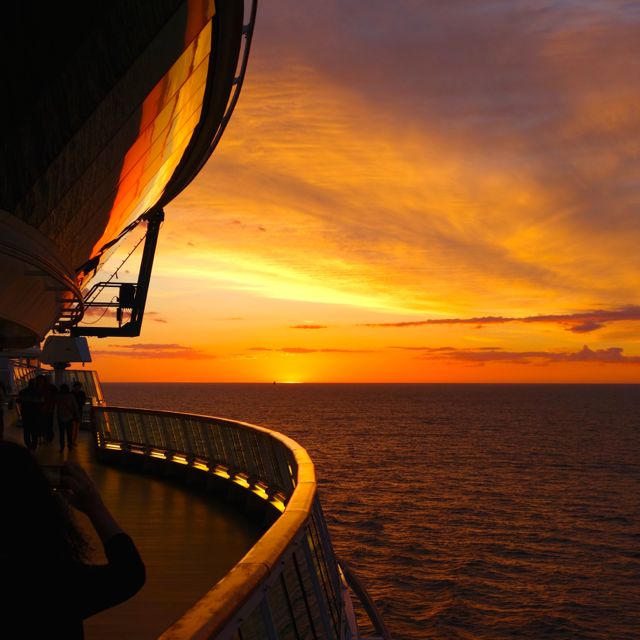 1. Wake up to a different country every morning
Some itineraries are simply tailor-made for cruising. In this case, with a cruise ship we would have all day to explore a city and wake up the next morning in a new country. We will see Sweden, Finland, Russia, Estonia and Latvia, all in a week. No hassles with airports or connecting trains or traffic jams. This is supposed to be fun, right?
The same concept applies to the Caribbean, where I took a Disney cruise years ago. Awake each morning to a different island. Cruising is a good way to get a taste of a new destination to determine if you want to return or not.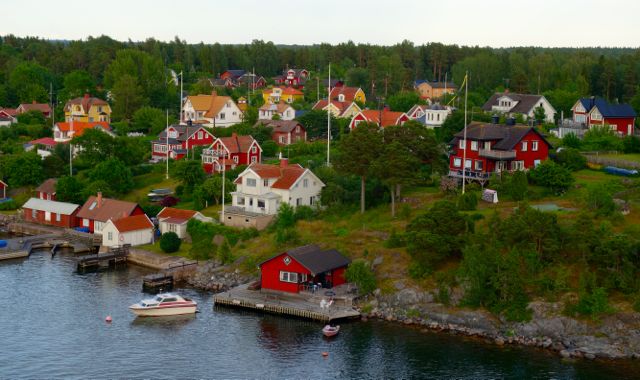 2. See lands from a vantage point only offered by sea
It takes us three hours to reach the Baltic Sea as we cruise from Stockholm through the beautiful Swedish archipelago, topped by a spectacular sunset. And we get bonus views post-sunrise on the return leg. A ship is simply the best way to see this amazing scenery. The same could be said about the Alaskan coast, the Rhine River and many other lands, now becoming popular cruise vacation journeys.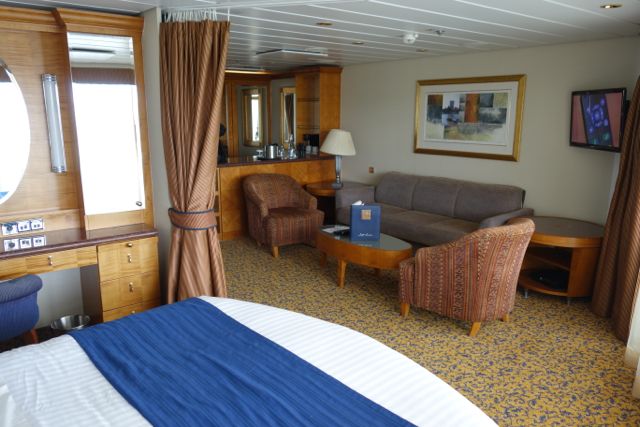 3. Unpack once
I'm not revealing anything new here, but it bears repeating. Even though we pack light (a carry-on and a backpack each), there is something to be said for putting everything away in drawers at the beginning of the trip and not rummaging through a suitcase. Also nice to not have to pack and unpack every day with each new location.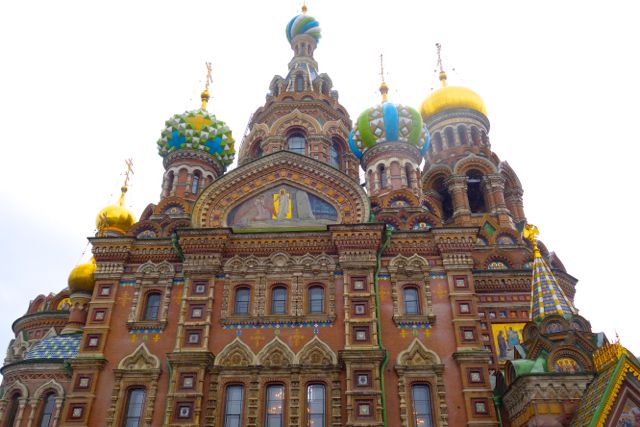 4. Easy to plan a complex itinerary
Thinking of going to Russia? It's already one of my cruise stops. But Americans need a visa that isn't a simple process. Not to worry. Whether you take an excursion through the cruise ship or an independent one, the Russian visa is taken care of as a temporary cruise ship visitor. In our case, we select a 2-day SPB Tour, a company that specializes in custom tours for smaller groups (15 of us) at a much lower price.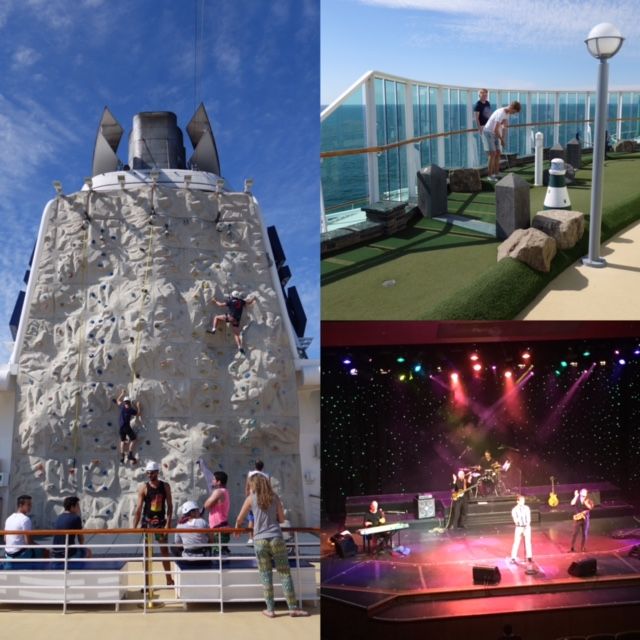 5. No, you won't be bored onboard
I am one of those people who can only lie on a beach or at a pool for about an hour. I get bored easily. What am I suppose to do with a "day at sea?" It turns out that there are plenty of diversions for all ages and types of people.
No, I am not trying the rock-climbing wall, and I don't gamble. My daughter and I do manage to get in a round of miniature golf. Then she goes off for a pedicure at the spa. I catch a live oldies rock 'n' roll concert, while a movie plays at the theater next door. Want something more physical? There's a pick-up game of basketball on the opposite end of the ship from the large fitness center.
We barely scratch the surface of non-stop activities. I have brought a book, but rarely have time to read more than a few pages. I'm good with a day at sea, though I'm not sure about two or three.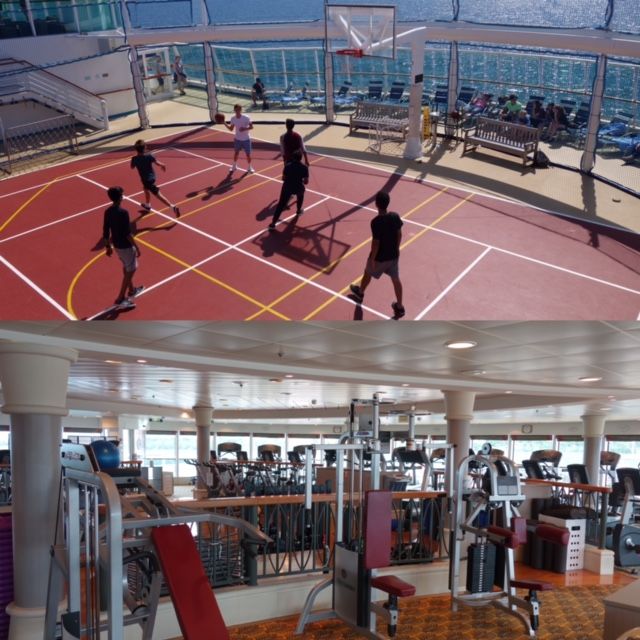 6. Don't be afraid to ask
In the main dining room my spouse happens to mention to our waiter that she really likes shrimp, except for those darn shells. He proceeds to bring her a double order of shrimp and then removes each one from its shell for her.
We order sparkling water the first night, and it magically arrives at the table each night thereafter. My daughter enjoys the pasta, but not the sauce, so they immediately come up with a sauce to her liking.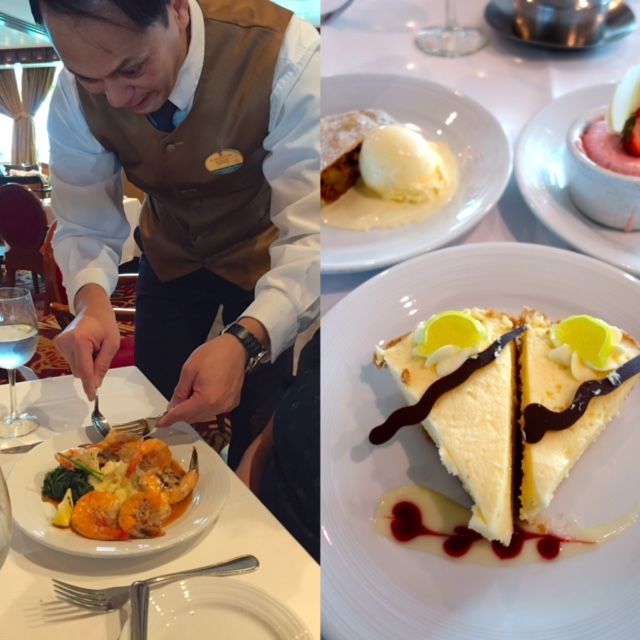 I say that I can't wait to try the key lime pie tonight, so our waiter brings me a double order. The moral of the story is don't be afraid to ask for what would please you.
7. One size does not fit all . . . lots of cruise options
I am pleasantly surprised to see a lot of diversity in the passengers on our Baltic cruise. Young and old. Singles, couples, and families. North Americans, Europeans, Asians. What we all have in common is an eagerness to learn more about this region of the world.
The options are now limitless. You can cruise on a 12-passenger boat through France. You can cruise on a ship with more than 5,000 guests and 2,000 crew members. You can cruise through a dozen ports in Southeast Asia or sail around the world.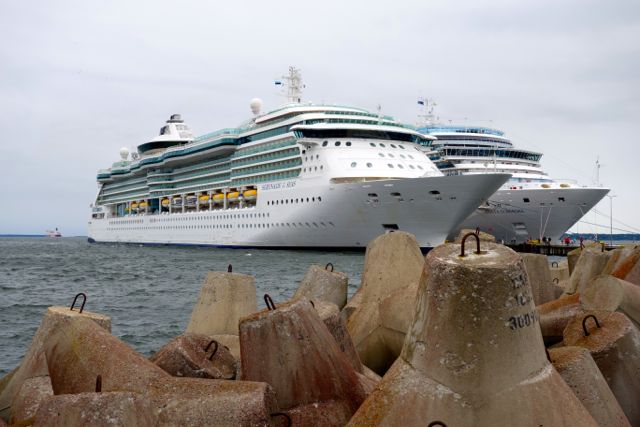 8. Fits upscale on a budget
All those options play right into our goal of being upscale on a budget. Work with a travel agent and check out sites like Cruise Critic for good deals.
In our case Royal Caribbean's Serenade of the Seas has a schedule that fits our plans well, ending just a few days before the start of my TBEX travel conference. It's considered to be a mid-sized ship, with fewer than 2,000 guests and about 850 crew. I decide to go upscale, securing a Grand Suite with balcony on the "bump," mid-ship. We are on the highest passenger deck 10.
The Grand Suite comes with amenities that make all the difference over the course of our journey. We have access to a Concierge Club, with free drinks and hors d'oeuvres. We proceed to consume hundreds of dollars worth of champagne and exotic drinks in this intimate atmosphere. We have breakfast each day in one of the specialty restaurants. We get early boarding and late disembarking. The list of other amenities is too long to list here.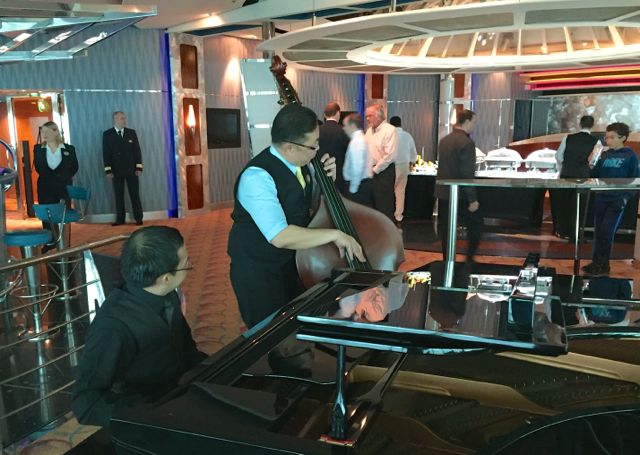 Best of all, we have our own friendly private concierge, who handles everything from reservations to general advice. He even plays bass at a private sushi party just for suite guests to meet the ship's officers.
In a nutshell, you don't have to choose a luxury liner to get a near-luxury experience.
Going upscale pays numerous dividends, but we are still on a budget. We get senior discounts and my daughter pays just 20% of the price. Significant onboard credits help with those unplanned expenses.
My only complaint on the whole voyage is abysmal Internet service, even when paying for the premium version.
All in all, the reasons for upscale cruising have never been more obvious. I guess I'm now a cruiser. What about you? Do you cruise? Do you have any tips and advice? Feel free to comment at the bottom of this post.
What's upscale?
Reserving a Grand Suite on Royal Caribbean's Serenade of the Seas provides a spacious room with balcony and a host of amenities, including a private concierge and free drinks in the private lounge.
Using SPB Tours in Russia was convenient, smaller group, customized.
What's budget?
You can still get a good deal and be a big fish in the pond without having to book a luxury vessel.