Everybody checks off the major sights of San Francisco on their first few visits, but I will share with you some of my more unusual things to do, including Funston Beach hang gliders, exploring Fort Point, walking Presidio Park trails, riding on a Segway tour, and more.
Sure, you have to see the Golden Gate Bridge, ride a cable car, stroll Fisherman's Wharf, tour Alcatraz, explore SFMOMA, and walk through Chinatown. Tourists find their way to Beach Blanket Babylon and eat Italian food in North Beach. The tour busses, too large to maneuver Lombard Street's twists and turns, have even discovered the magnificent views from Twin Peaks. The list of must-sees in San Francisco is a long one. But beyond the guidebooks lies some interesting things to do.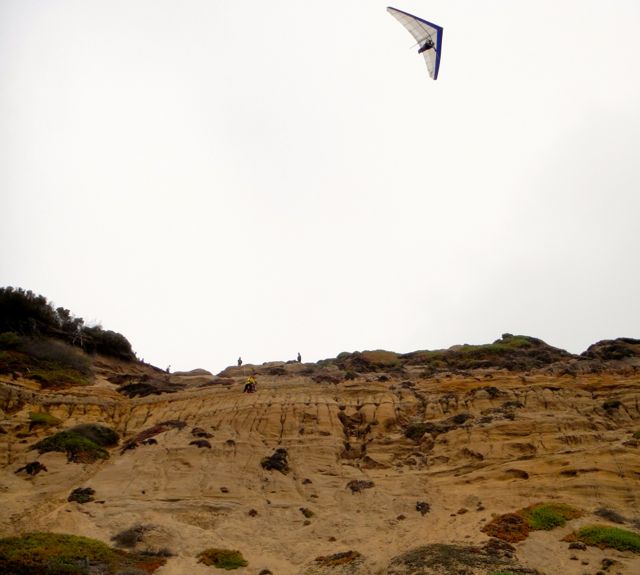 1. Fort Funston Beach
Visitors have discovered Baker Beach and its "back view" of Golden Gate Bridge. Others have followed Golden Gate Park west to where it meets Ocean Beach and the Cliff House. Less known is a wonderful beach, tucked away behind San Francisco State University and Lake Merced and hidden by enormous cliffs. Its name is Fort Funston. And it provides fun for all ages.
What makes Fort Funston really unusual is the endless stream of hang gliders who use those 200-foot high bluffs on a reliably windy day to take off and mimic giant birds swooping high over the beach. They are amazing to watch up close.
It is also a dog-friendly beach. Between the sand, trails and ocean, it is no wonder this place earns a rating of 4.8 out of 5 bones on bringfido.com.
But that's not all. There is horseback riding on the beach, as pictured in the lead photo of this post, and numerous trails, courtesy of a nearby stable.
Hang gliders. Dogs. Horses. Hikers. Just about the only thing you can't typically do on this beach is sunbathe. It sits in an area of the coast that is more often than not pretty foggy. But who came to this city to get a tan?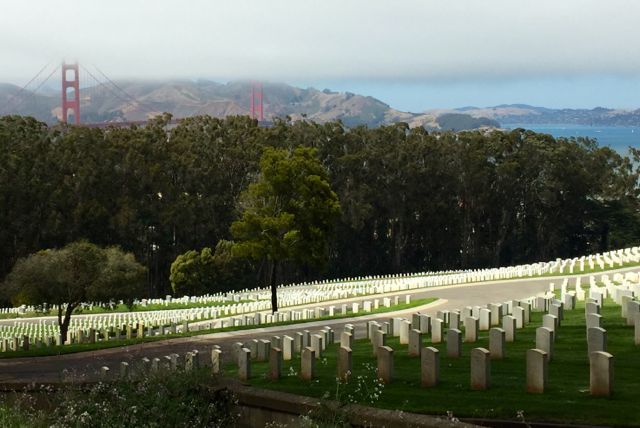 2. Presidio trails
Most people think about the city of San Francisco, with its Embarcadero, restaurants, shops and museums. But nestled just south of the Golden Gate Bridge is a park called the Presidio, which is home to more than 24 miles (40 km) of walking/hiking trails.
There are also 8 scenic overlooks, including the pictured San Francisco National Cemetery, with a view of the bridge in the distance. The word "overlook" suggests hills, and there are plenty to test your hiking legs. This is San Francisco, after all. The park is heavily wooded with eucalyptus trees, as well as the famed cypress trees that are native to this area. The park is also peaceful. It is sometimes hard to believe a bustling city of nearly a million people is on its borders.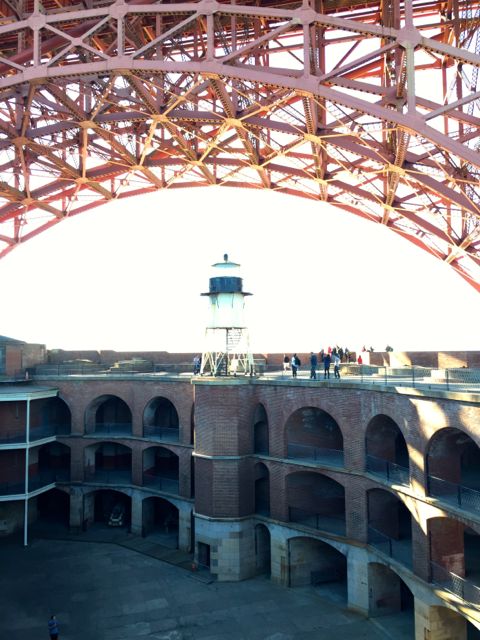 3. Fort Point
While in this northwest corner of the city we would be remiss if we didn't mention Fort Point. Most people, in their rush to see the Golden Gate Bridge, miss this interesting piece of history. Fort Point was actually built in 1861 during the Civil War to protect San Francisco from Confederate warships. Of course, the ships never arrived, but we are left with a fort replete with some 65 cannons poking through 7-foot (2-m) walls.
Today, the site is managed by the National Park Service, which offers both free admission and tours. The fort escaped demolition when the Golden Gate Bridge was built, but only because of some massive arch work that now adds to the character and photo ops. Allow an hour or two for this step back in time at the end of Marine Drive.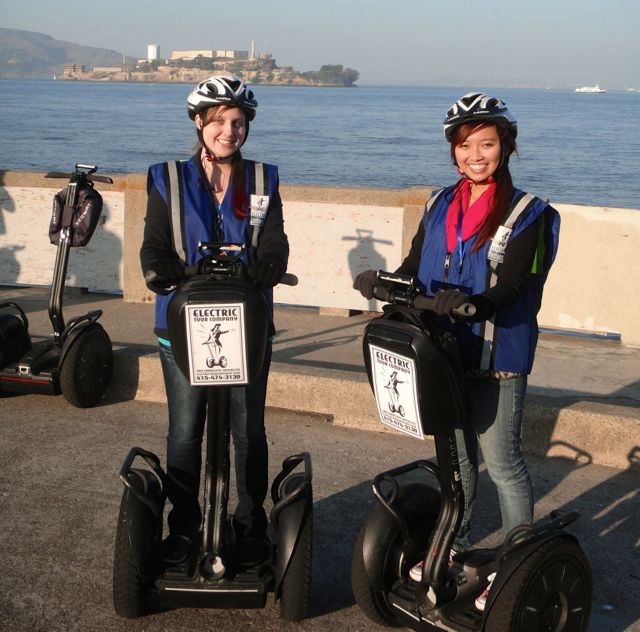 4. Segway tours
I was lucky enough many years ago to be taught how to ride a Segway in a hotel hallway by its inventor, Dean Kamen. From that point on, I was hooked, and have ridden them in such places as the Olympic Stadium in Beijing. Few locations, though, can match the fun of zipping along the waterfront, then down through North Beach and even crooked Lombard Street, all while listening to excellent stories from your tour guide.
Upscale travelers can arrange small, custom private tours, either day or night. It is a fun-filled 3 hours or so. I use the Electric Tour Company, but there are several highly rated operators. Some tours include Chinatown or Golden Gate Park. If you have never ridden a Segway, this is the time and place to do it.
5. Concerts in Golden Gate Park
What measures more than 1,000 acres (412 ha), is 20% larger than New York's Central Park, and features everything from a Japanese teahouse to a windmill to an art museum to live buffalo? Of course, I am referring to Golden Gate Park.
In this people-centric city, large portions of the park are closed to vehicles half the day on Saturdays and all day Sundays. That makes it even more relaxing for the frequent concerts that entertain visitors. From April through October, the Golden Gate Park Band has been performing at the outdoor Spreckles Temple of Music. The band has been playing free public concerts on Sundays continuously since 1882. Yes, you read that right – for more than 135 years!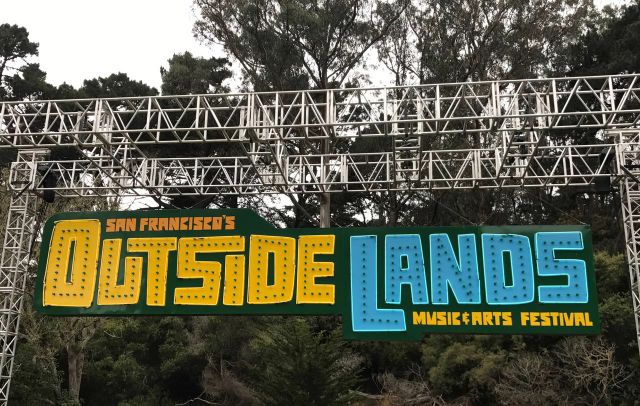 At the other end of the spectrum is Outside Lands, held for three days each August since 2008. It bills itself as a celebration of music, food, wine, beer, art, and comedy. That translates to more than 70 musical performances, including groups such as Metallica and The Who. Tickets sell out online usually within 45 minutes despite a 3-day attendance of about 250,000 people. Nobody throws an outdoor party quite like San Francisco.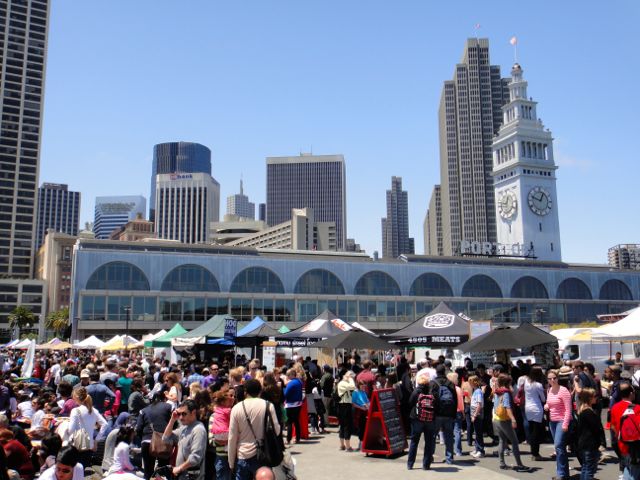 6. Ferry Building farmer's market
Nobody holds a farmer's market quite like San Francisco, either. Every Saturday, rain or shine, the Ferry Building grounds on the Embarcadero transform into a gentrified market for high-quality sustainably grown fruits and vegetables from more than 100 vendors.
What makes this ad hoc gathering unusually impressive are the restaurants that operate out of stalls, food-truck style. My favorite is Hayes Street Grill, who offer an outstanding fresh grilled salmon BLT for less than the price at the restaurant. That's upscale on a budget.
And inside the Ferry Building are more vendors to go along with the usual array of specialty shops, such as Cowgirl Dairy, Blue Bottle Coffee, Acme Bread, and Prather Ranch Meats. Arrive in the morning, ready to eat!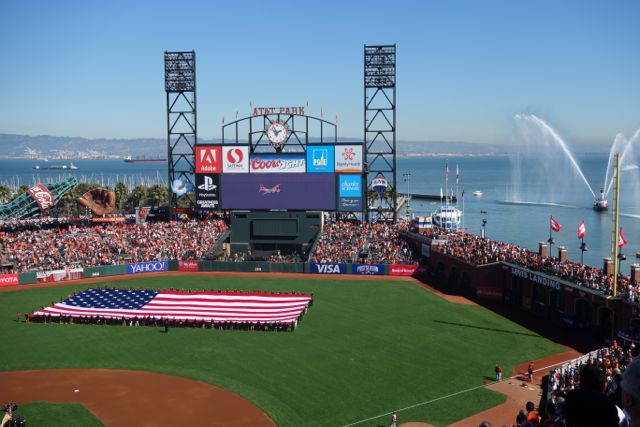 7. AT&T Park
In the year 2000, the San Francisco Giants moved into what I believe is the best baseball park in America. Yes, I grew up watching the Cubs in Wrigley Field. Yes, I have been to Fenway Park, Yankee Stadium, Dodger Stadium, Petco Park and many more. But AT&T Park offers the best setting for baseball, with sightlines of the Bay, great local cuisine, fine weather, and not a bad seat in the house.
There are behind-the-scenes tours most days, as well. And if your event is big enough, you can rent the whole ballpark. We attend a private party with a big-name band, food and drink, but the best part is sitting in the dugout, walking the basepaths, and pretending to be Buster Posey behind home plate.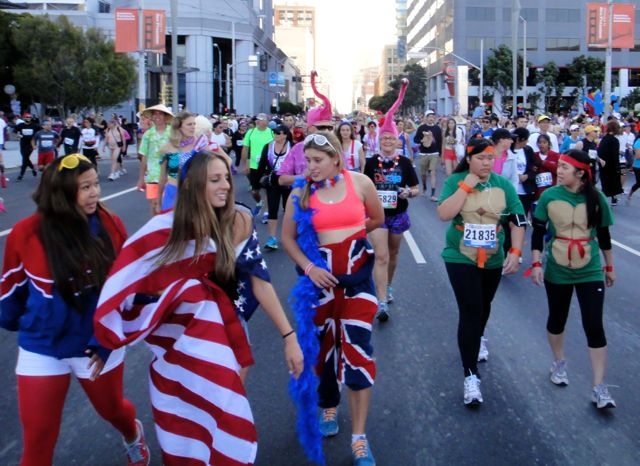 8. Unusual events
Sure, every city has special events, from marathons to concerts in the park, but nobody throws an unending array of unusual events quite like San Francisco.
Bay to Breakers is a race held each May that covers 7.5 miles (12K) from downtown, up hills, through Golden Gate Park to the Ocean Beach finish line. What makes it unusual is that most of the 50,000 participants are in costume. I call it the world's largest movable Halloween party. I have done it several times, and it's a blast. Especially interesting are the teams, such as four guys in a bathtub or dressed as lobsters. One year my daughter started counting nude participants as we raced and stopped counting at 26.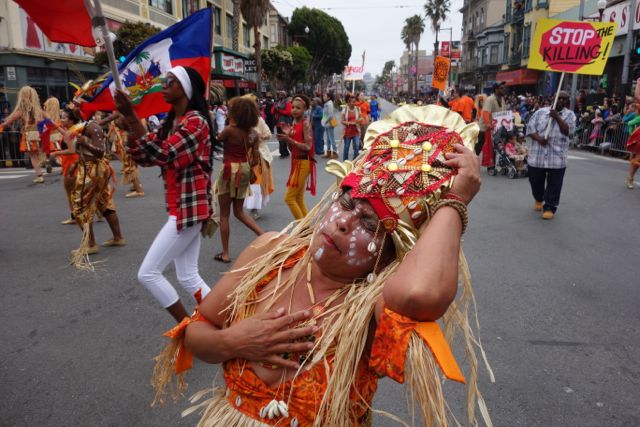 The Mission District is home to one of the nation's largest multi-cultural celebrations, Carnaval. The grand parade takes place on Memorial Day weekend and features costumed energetic dancers, floats, musicians, and more.
Valentine's Day in most cities means flowers and candy. In San Francisco it means the Great Pillow Fight. Hundreds of participants gather in the evening in Justin Herman Plaza and smack each other with pillows. Plenty of feathers will fly and plenty of fun is had by all.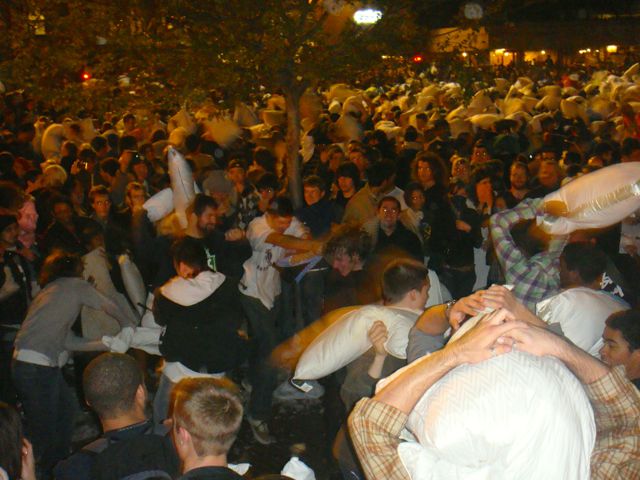 For a more complete list, check out the monthly calendar section of sftourismtips.com.
Upscale travelers can also participate in special events courtesy of ifonly.com. Want a Moroccan home cooking lesson from a Michelin-starred chef? Want to feed red pandas at the San Francisco zoo? How about meeting Olympic Gold Medalist Brian Boitano as he skates on a private rink? Hundreds of activities are at a click away in a city filled with unusual things to do! Disclaimer: I have not yet used this service, but it looks promising.
What unusual events or activities have you discovered in San Francisco? Leave a comment at the bottom of this post to help others have more fun.
What's upscale?
Some of the special events, such as Outside Lands and Bay to Breakers cost what you would expect for world-class events.
What's budget?
Most of the activities in this post, from Funston to Fort Point to Presidio are absolutely free for you to enjoy.