I know Chicago can be an expensive city, but the rental car quotes seemed really high, even though I had used Costco's Low Price Finder to compare four brands. Then I decided to add an extra day to my rental period. Voila! The total price actually went down by $100.
You have to work at it, but there are numerous ways to save on rental cars. I will show you 8 ways to keep your budget in check, so you can splurge elsewhere. Please note this post is written for car renting in the U.S. only. Some of my tips may apply internationally, but I haven't tested them outside the U.S.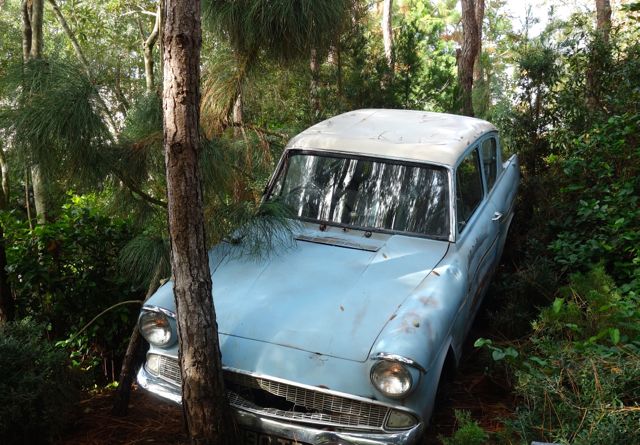 1. Use the right credit card for insurance
I think most people know by now not to check the boxes for insurance coverage. First, find out what your personal auto insurance covers. It is probably everything, after a deductable. Second, use a credit card that provides even more coverage. I now exclusively use my Chase Sapphire Preferred Visa card because of the free rental car insurance it provides.The card covers the entire loss, damage or theft of your car rental without reporting it to your insurance company, It's safe to say I have saved thousands of dollars over the years by not checking those little boxes on the rental form.
2. Use a comparison tool
You can save both time and money by using an online tool that compares various car rental brands. My favorite is the Costco Low Price Finder, which applies all the discounts it knows about and then shows you all the cars from several brands. At the time of this writing, they featured Alamo, Avis, Budget and Enterprise. If you belong to one of those services, simply enter your ID number, and the reservation goes into their system too. I do this to ensure Budget's Fastbreak service, where I can skip the rental counter.
3. Play with different days and lengths
It helps to know a little about your rental location. Chicago and San Francisco need lots of cars for business travelers during the week, but those cars sit idle on weekends. Therefore, a weekend rate at SFO or ORD can be significantly lower than weekday. Play with the booking tool to see when weekend rates apply. Arriving Thursday morning? You may benefit by picking up the car after noon.
In my example above, I needed a car in Chicago for 5 days. When I played a bit, adding a sixth day, it recalculated into a weekly rate, actually lowering the price. As there was no penalty for an early return (they can rent the car again), I used the vehicle for the original 5 days at the lower price.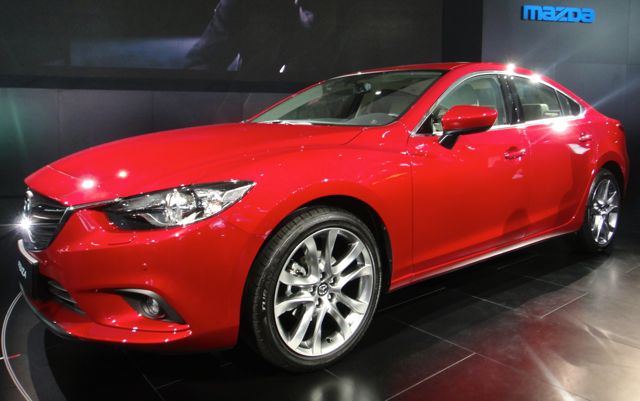 4. Reserve far in advance then recheck
I knew I would need a rental car for a week on Maui. Because I booked the airline tickets far in advance, I decided to book the car too. However, I noticed a "featured coupon" on the Costco site was expiring before my trip and couldn't be applied. I booked the car anyway. Then I went back a month later to discover a new eligible coupon and rebooked the car at a lower price.
I always suggest booking far in advance and then rechecking. For a one-week trip the airlines changed my flight times, arriving two hours earlier. I called the rental car company to simply arrange a pickup a little earlier. They were happy to do it because it meant recalculating my price at the latest rates – $130 more for the week! Needless to say, I declined, left the reservation alone and picked the car up early anyway – no questions asked.
Another lesson there. When in doubt, negotiate with the people at the rental counter. They know what the inventory looks like. Your car may be ready early. Or maybe you can score an upgrade, because they have a glut of vehicles one class higher than what you rented. They have more latitude than a phone agent.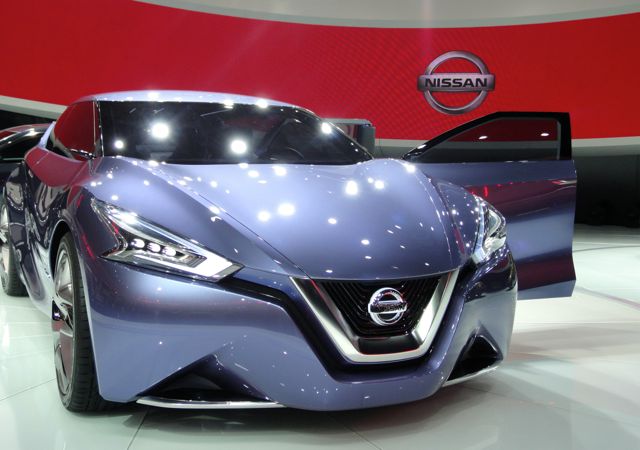 5. Try a service that rents by the hour
Sometimes you fly into a major city for a business meeting the next day, then fly home. Rental car companies love you, having no qualms about charging over $100 for a 24-hour weekday rental. Your hotel loves you too, easily tacking on $60 to $80 for overnight parking. But you can win this game by using a car-sharing service that rents by the hour.
I have used Zipcar many times in San Francisco. Cars are conveniently placed all over the city. I use BART (the train) to get into the city from the airport ($18 round trip) and then rent a nice Prius to drive to my meeting at about $10/hour for a few hours. Total transportation cost: around $50 instead of more than $150. Please note that Zipcar does require a small annual fee to belong.
6. Investigate new, specialty providers
I usually stick with the traditional brands, but sometimes a new rental car company can be right for the traveler who is upscale on a budget. Silvercar is one that comes to mind. All of their cars are semi-luxury Audi A4s, in silver of course. They are not cheap, but come equipped with a sunroof, black leather, satellite radio and even Wi-Fi baked into the price. That makes them compare favorably with other providers' prestige offerings. There are deals for first-time renters, and the experience is 100% online.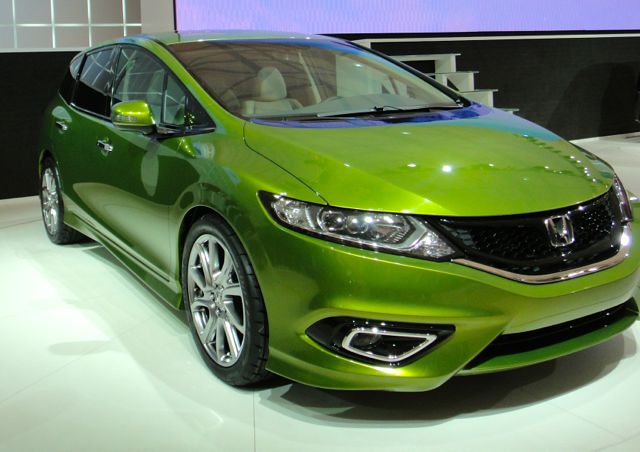 7. Watch out for add-ons
I have rented a minivan in San Francisco to drive clients down the Pacific Coast Highway through Big Sur to Los Angeles. Fortunately, there was no drop-off charge at LAX. Look out for that.
Sometimes the added fees can really cut into apparent savings. Take this case: Hertz.com shows a full-size car on a weekday in Chicago as $78 – already too expensive in my book. But wait, that doesn't include an airport concession fee recovery, customer facility charge, energy surcharge, and taxes. Together they add more than $36 a day to the price! The real price is $114! (Note: at least Costco's tool presents the total price in its calculations, not the unbundled cost. They also waive any additional driver fees if you reserve through them.)
Hertz would also like you to sign up for "convenience options." Think $8/day for satellite radio, $14 for a child seat, and a whopping $17/day for GPS – you know, the feature that is on your phone for free. Watch out for add-ons!
8. What I personally don't do
Everybody has an opinion about how to save money. You have read some of mine. Here is what I don't do. I never prepay for a gas. Yes, filling up just before returning is one more thing to remember, but the savings is significant.
I don't prepay for the vehicle. I know there is a savings, but it comes at a price. I like to be able to change my mind and cancel a reservation without a penalty. (Your mileage may vary).
I don't often choose off-airport locations. Yes, sometimes they can be a little cheaper; but the hassle and expense of getting there and back, usually older inventory, and fewer choices make this a non-starter for me. Be careful, too of business hours. What if your plans change, and you need to stay in town for dinner, catching a later flight. But wait, that off-airport location where you rented from closed at 5:00pm. Now what?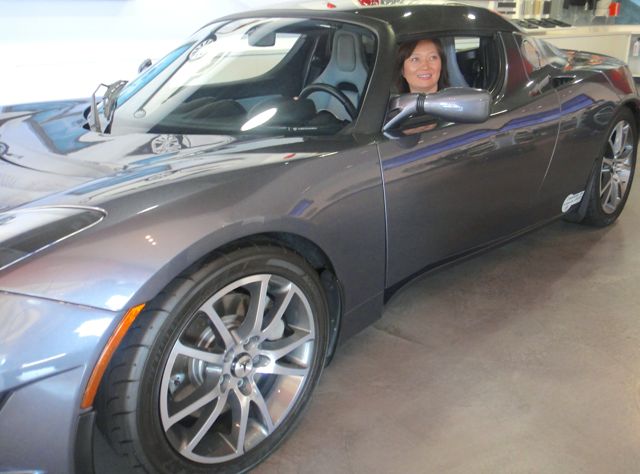 Don't forget to splurge!
If you follow these tips you are certain to save money. Since we are upscale on a budget, we usually like to take those savings and spend them elsewhere. How about next time renting a shiny new Tesla?