Mention the city of Chengde to Westerners and they reply, "Oh, the place with the pandas, right?" No, that's Chengdu. Say "Chengde Mountain Resort," and people assume it is a new hotel complex. No, it was built in the 1700s as a summer palace for the Qing emperors.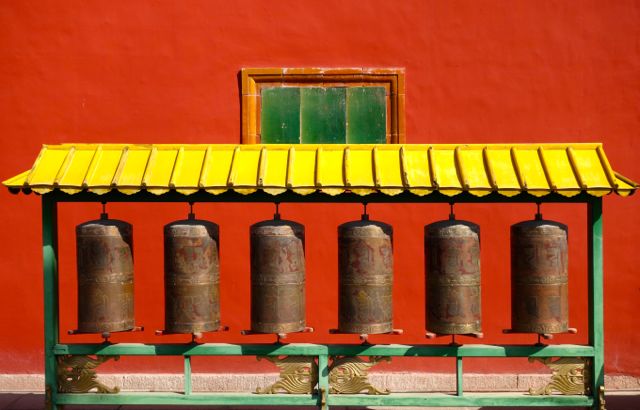 Ask someone to find Chengde on a map, and they are surprised to see it is only about 250 km (155 miles) northeast of Beijing. Yet, I travel back and forth to Beijing for nearly 10 years before I ever set foot in Chengde. Why? Because it is one of China's well-kept secrets.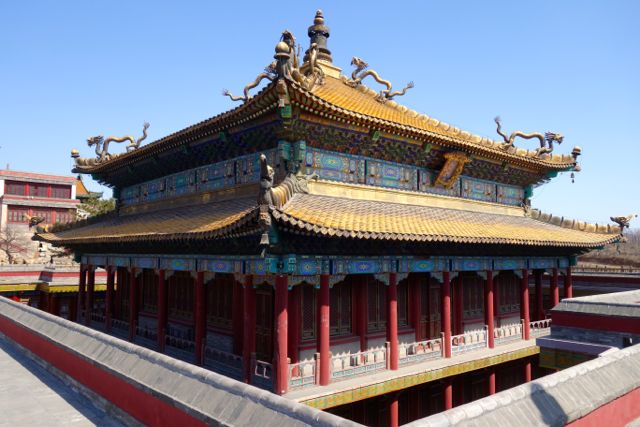 Ask savvy travelers to list China's UNESCO World Heritage Sites, and they will quickly name The Great Wall, Temple of Heaven, terracotta warriors and many others, without knowing that Chengde's Mountain Resort and its Outlying Temples were recognized decades ago.
Chengde gets so little respect that spell-check keeps telling me I have simply spelled Chengdu wrong. It is time for that to change. Starting here. So what are the rock stars of the Chengde (Hebei Province) region?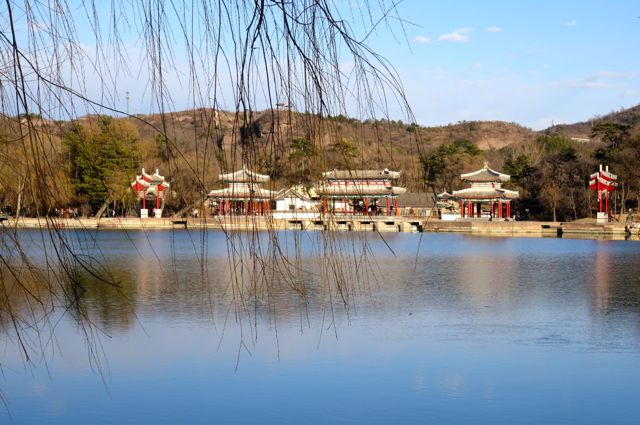 Chengde Mountain Resort
This area is the largest imperial palace-garden and temple in all of China. Yes, there is the Summer Palace on the outskirts of Beijing, but this resort was built 300 years ago to escape the Beijing heat and provide a hunting grounds. Emperors of the Qing dynasty not only used the resort as a retreat, but also received diplomats from foreign countries here.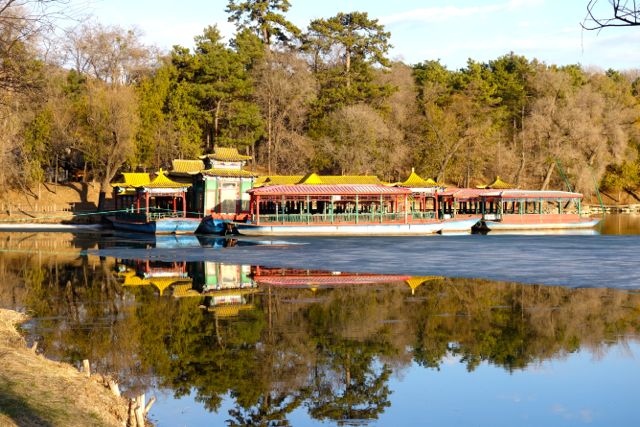 The resort contains palace, lake, plain and mountain areas. The pavilions that surround the eight lakes are quite picturesque. The lakes freeze in the winter for ice skating, but this region is best visited during the warmer months of May through October. Allow a few hours to stroll through the considerable grounds.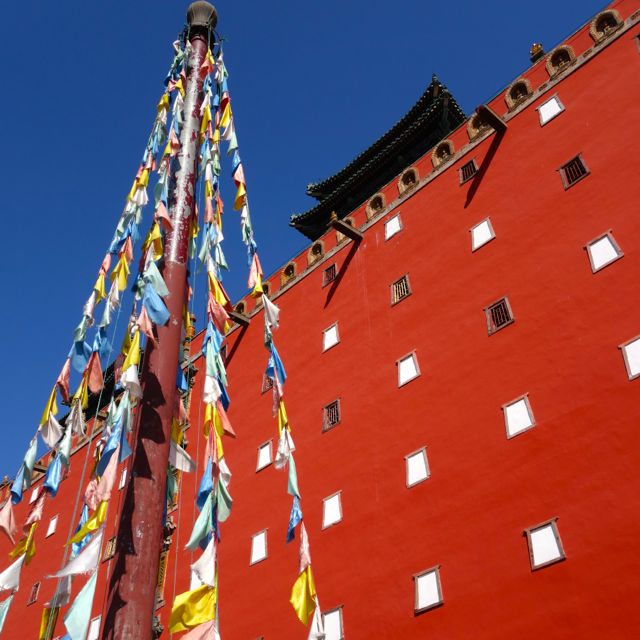 Outlying Temples
Some of the 12 outlying temples recognized by UNESCO were built in the styles of ethnic minorities. This was done to foster relations with China's many minorities.
Most notable is Putuo Zongchengzhi, modeled after the Tibetan Potala Palace in Lhasa. It is the largest temple, covering some 220,000 square kilometers. Its Tibetan style is immediately noticeable.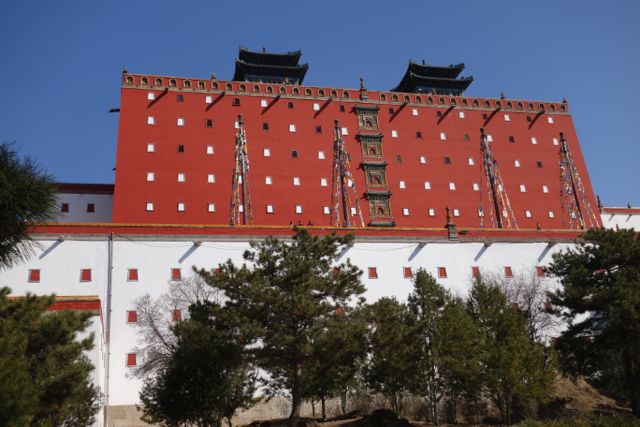 Lifan Yuan, a department to handle Mongolian and Tibetan affairs, among others, constructed eight of the temples. So you may hear the name "8 Outlying Temples" as well. Puning Temple is probably the second most visited of the temples. These amazing temples would be on everyone's must-see list were they in a more-visited city.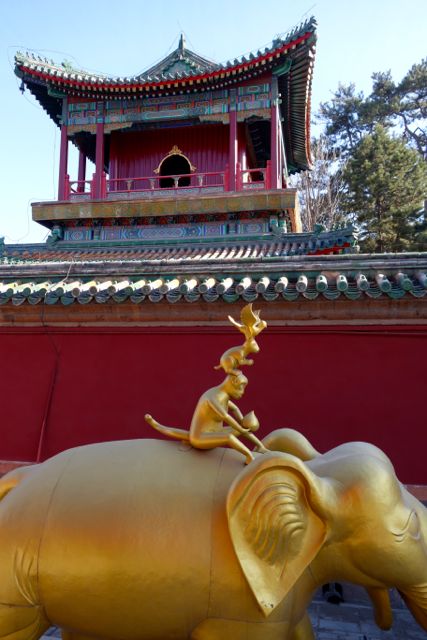 One of my favorite spots is the representation of the "Four Harmonious Friends" from Buddhist mythology. There are many accounts as to the meaning of the fable of these four animals and the nearby fruit tree. In one, they were deciding who was the oldest and therefore, wisest. The elephant remembered it as a tall tree. The monkey remembered climbing a young tree to get its fruit. The rabbit remembered munching on its leaves and fertilizing it as a sapling. But the bird remembered spitting out the seed from which the tree sprouted, so he was deemed the oldest and wisest. Still, they all needed each other, as various stories of the fable relate.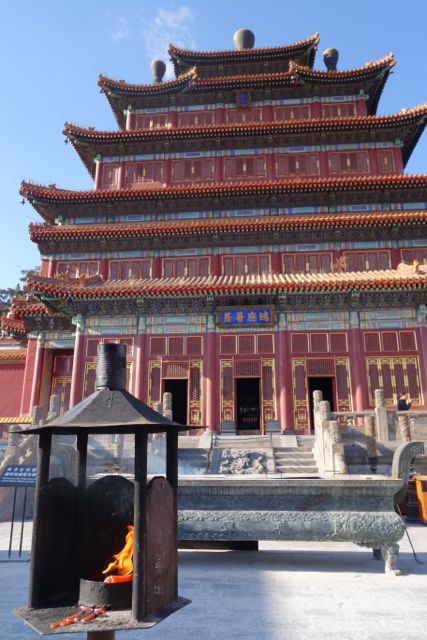 You should allow at least a half-day to appreciate Putuo Zongchengzhi and Puning. You can tell from the photographs there is much to be explored and embraced.
The city of Chengde
Chengde may be home to the Mountain Resort and Outlying Temples from the 1700s, but it is also a fast-growing, modern metropolis, like so many other Chinese cities. In 2016, it is reached primarily by a modern superhighway, about 3+ hours by bus or car from Beijing.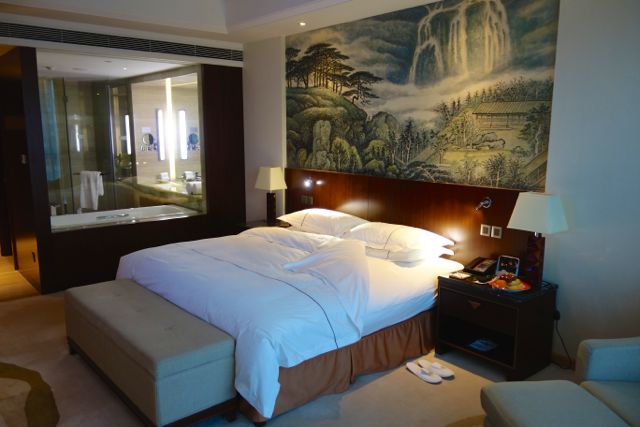 We stay at the new Jiahe International Hotel, which is upscale on a budget. First-class rooms can be booked for less than US$100. Like many places in China, the facility is good-looking, but the service is still in a learning stage. We are there joining a group of about 200 Americans, but at the buffet breakfast the staff sets up one small coffeemaker for all 200 people. Few of us can pronounce "Jiahe" either, making it a curious name for an "international" hotel.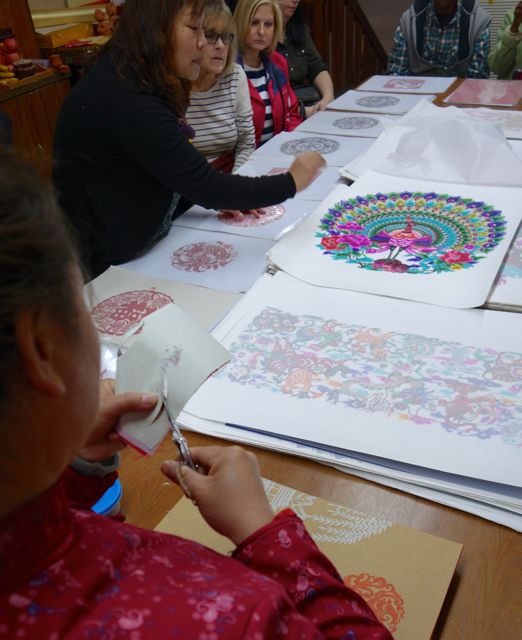 One highlight of our city visit is the Junfeng Paper Cutting shop. We get a demonstration of the art of Chinese paper cutting, which dates back to the 6th century. This is the shop of Shi Junfeng, and her works for purchase here are some of the finest examples I have seen anywhere.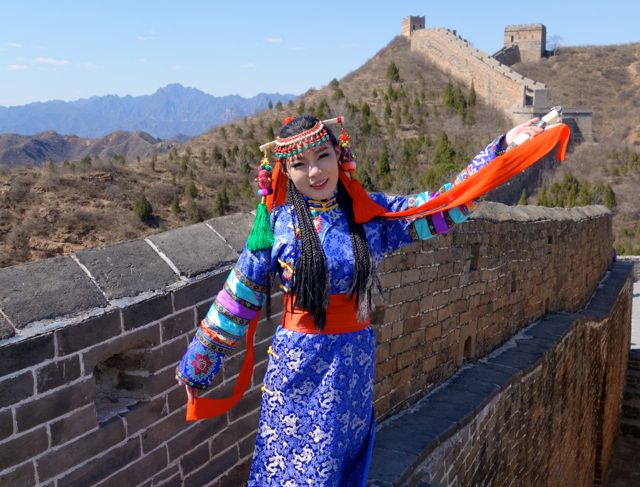 Gateway to Jinshanling Great Wall
Just over an hour southwest from Chengde (and on the way to Beijing) lies the Jinshanling section of the Great Wall of China. It is one of my favorite sections – well preserved, part restored, part wild. It's generally uncrowded, due to being more remote from Beijing than Badaling, Mutianyu, etc. And people of all ages can hike this section.
You can learn more about this region in my post about U.S.-China Tourism. Now that the secret is out, does Chengde sound like a place you would want to visit? Feel free to comment at the bottom of this post.
What's upscale?
Original large Chinese paper cuts are exquisite unique gifts for friends and family – I suggest lunar birth animals. They are also lightweight and easy to transport.
What's budget?
Admission fees to these UNESCO attractions are reasonable, between US$10-20 and Jinshanling Great Wall tickets are even less.