Do you want balmy, soft sand beaches and plenty of ocean activities? Do you want mountainous interiors with jungles and waterfalls? Do you want good food and drink to go with a genuine Hawaiian spirit? Guess what? You haven't narrowed your choice of islands. It's going to take some more effort to figure out where to go first. I will help you make that "upscale on a budget" decision.
Let's start by narrowing the field. Hawaii consists of eight major islands, but only four are considered single tourist destinations. They are Oahu, Kauai, Maui and Hawaii (The Big Island). Now it gets more difficult. I will discuss the options, along with their pros and cons.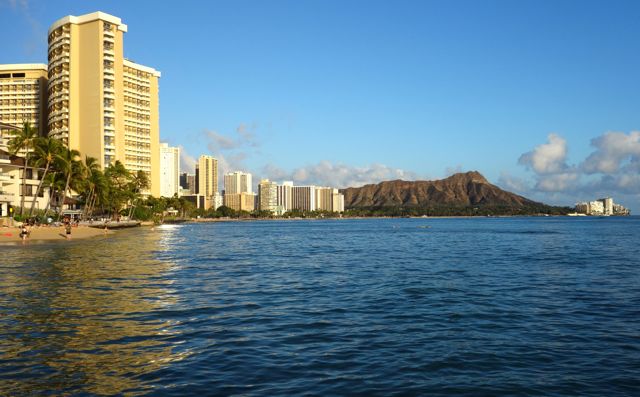 Why not cruise to all four islands?
In fact, all the major cruise lines serve up an itinerary of four islands in a week.
Pros:
If your goal is to get a little flavor of each island to determine for yourself which ones to come back to, then this could be your answer. I'm adopting this strategy for a Scandinavian cruise to 5 countries, for example.
Cons:
The cruise ports are in the worst parts of the islands; Kahului, Maui, for instance, is a good 1-hour+ drive from anything worth seeing, and you only have so many hours in port.
It's difficult to watch sunrise at Haleakala or sunset from Kona when you've got to be back on the boat.
Conclusion:
I think the upscale traveler on a budget will be happier selecting one island and spending a week there, really kicking back and settling in to the Hawaiian lifestyle. There are better cruise options elsewhere in the world.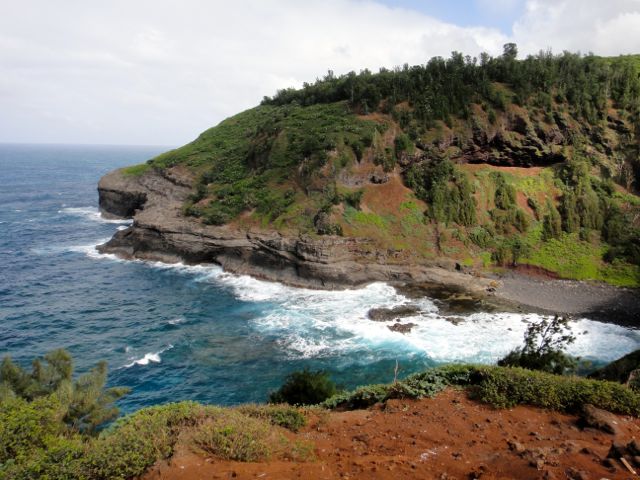 Hawaii (The Big Island)
The island of Hawaii is normally called the Big Island as to not confuse it with the State of Hawaii, which is made up of all the islands. Got it? And it is big, as large as all the other islands put together.
Pros:
There is a lot of diversity, from the Kona coffee plantations on the west coast to wetter Hilo and nearby Akaka Falls on the east coast to Volcano National Park in the south.
This is one of the few places in the world where you can walk on lava flows and actually experience new land being created; or take a helicopter ride over the volcano – these are bucket list items.
Cons:
Big means a lot of time traveling. It can take several hours by rental car to travel between these natural attractions. Most people wind up staying on the drier west coast.
The volcano can be spectacular or not, depending on its whim; it is possible to have expectations exceeded or to be underwhelmed.
Conclusion:
Volcano National Park is a must see, but leave it for a future Hawaiian visit. You will be back.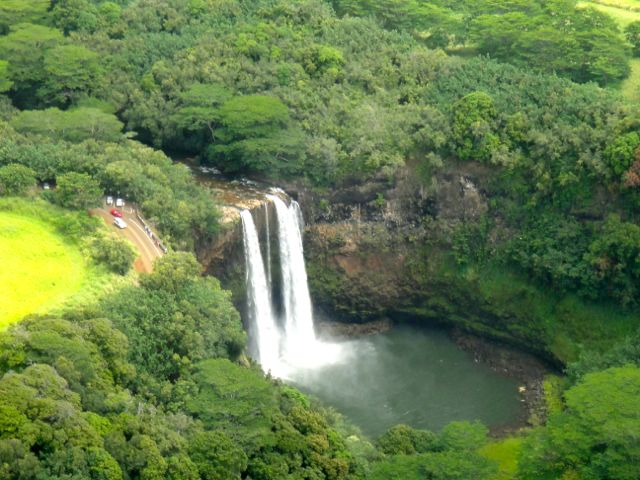 Kauai
In many ways Kauai is like Hawaii before all the development changed the landscape. It lives up to its nickname, The Garden Isle.
Pros:
This island is so beautiful it almost begs the upscale traveler to view it all from a helicopter ride and is a spectacular way to see the Napali coast (which can also be rafted).
Be mesmerized by Wailua Falls, and then go tubing in an old sugar cane irrigation ditch.
Cons:
Part of Kauai's beauty comes at the expense of activities. There aren't as many things to do here as on Maui or Oahu, for example.
Kauai's populated areas also tend to get more rain than their counterparts on other islands. It takes rain to create a garden isle, after all.
Conclusion:
If your idea of Hawaii is a laid-back paradise where you can spend most of your time on pristine beaches, this might be the place for you, but I think the first-time visitor needs to experience more. Make Kauai your second or third visit..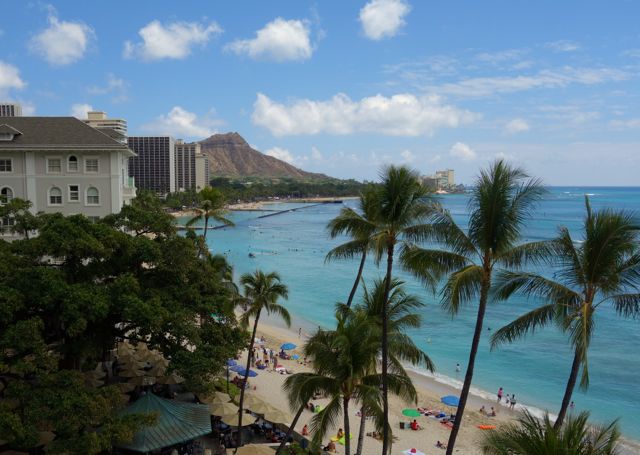 Oahu
There is a popular tourist magazine called Oahu – 101 Things To Do. The title alone describes the appeal of this island to nearly 5 million annual visitors – it offers a little of everything.
Pros:
If a cruise ship can offer you a taste of the Hawaiian Islands in a week, Oahu can do that without leaving the island. History, such as Pearl Harbor and Bishop Museum, check. Famous beaches, such as Waikiki, check. Shopping and nightlife in Honolulu, check. Amazing shoreline and surf, such as the North Shore, check. Well, you get the idea.
This is the one island where you can experience a lot without needing a car. Stay in Waikiki and much is available to you, including reasonably priced accommodations and tours to other areas. Hike to the top of Diamond Head crater for sunrise, stroll the beach, shop, eat in a fine restaurant, take a sunset cruise – all without stepping into a vehicle.
There are more international flights direct to Honolulu and generally lower prices than to the other islands.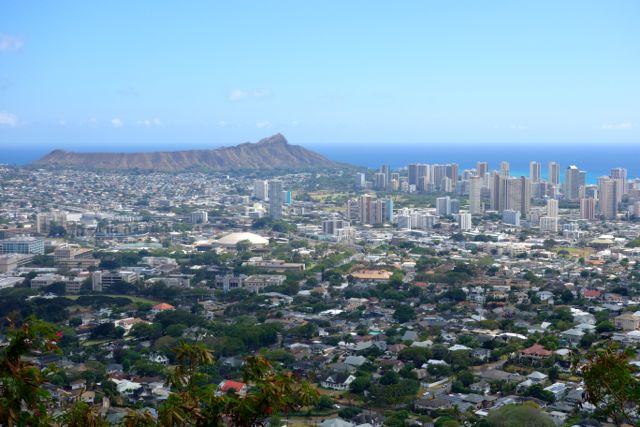 Cons:
Did I mention Oahu was the most popular island? Some people get to Honolulu and are dismayed to find a large city with serious traffic jams, crowded beaches, and long lines of people just to get into a touristy restaurant. This is not their tropical island paradise.
Conclusion:
If your traveling party wants it all or simply can't agree on what it wants, Oahu may be your answer. There is something for everyone, although you might have to deal with the distractions to enjoy the attractions. A candidate for a first-time visit.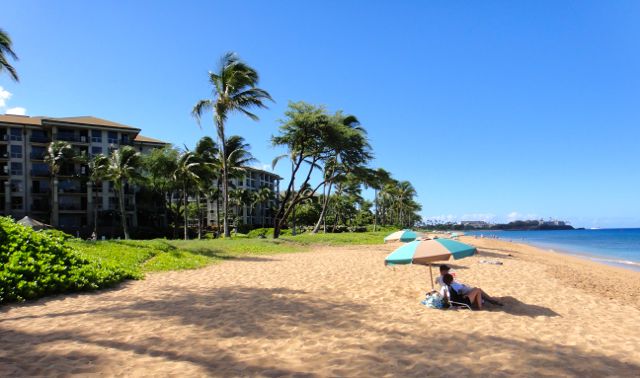 Maui
If there were a best of both worlds – popular, yet majestic – Maui would be the choice. More than 2 million visitors flock to this island because it offers the diversity of activities of Oahu without the urban drawbacks.
Pros:
You can engage in every ocean-related activity you can imagine – kayaks, sailboats, catamarans, outriggers, snorkel, snuba, scuba, submarines, and more. Or just pick your color of incredible beach – white, gold, red, or black sand.
Haleakala National Park features a dormant crater that is like walking on Mars, with a breathtaking view at either sunrise or sunset.
Maui's dry west side has charming little towns, like Lahaina, to go with world-class beaches, dining and golf courses. The wet east side enables the one-of-a-kind Road to Hana experience. And in the middle is everything from jungle to pineapple and sugar cane to cowboy country.
Upscale travelers will be encouraged by a plethora of resort accommodations at all budget levels.
Cons:
The list of cons is a very specific one. If you must have a big city, there is none. If you want paradise without any people, it will be challenging to find.
Conclusion:
It's easy to see why Maui County is the fastest growing county in the United States. People visit here, and they want to come back; some decide to stay forever.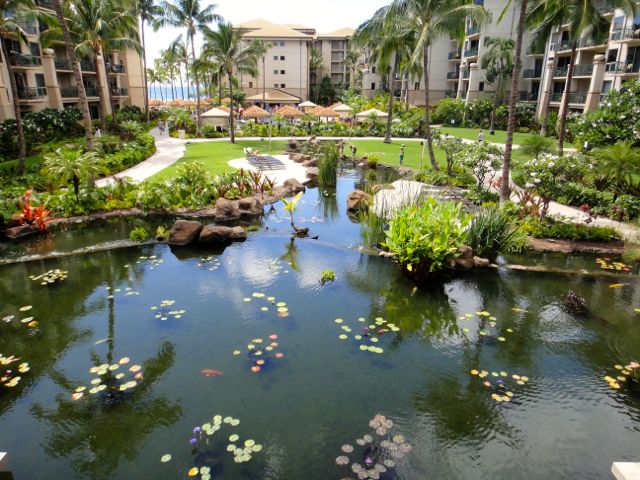 Which Hawaiian island for the first-time visitor?
Not to waffle on this subject, but it is a matter of interest. If your travel group were keen on geology, it would be hard to pass up The Big Island, with Maui a close second. If you require a total laid-back atmosphere, consider Kauai. If you must have urban style to mix with the beach, the clear choice would be Oahu.
My recommendation for the greatest appeal to everyone is Maui. Personally, I have been to every island, but Maui is where we return to more than the others combined. Luxury, convenience, nature, culture, cuisine, weather, activities – Maui has it all. I can't wait to go again soon!
Have you been to Maui before? Here is my post on 10 unusual things to do in Maui.
What's your opinion? Do you agree or disagree? Please comment at the bottom of the page.
What's upscale?
The Westin Ocean Resort Villas on Ka'anapali Beach on Maui are popular luxury timeshare condos that can be booked like a hotel room from the Starwood website.
My personal favorite for Honolulu is the Westin Moana Surfrider Hotel, right on Waikiki Beach.
Try numerous water activities, from snorkeling to snuba to kayaks to outrigger canoes to sailboats to catamarans; nothing is cheap, but the memories last forever.
What's budget?
There are scores of timeshare properties in Hawaii, and the competition can drive bargains, especially outside of peak travel times. Try Airbnb, TripAdvisor and other vacation rental sites, and always read the reviews first.