Modern culture is creeping into this South East Asian jewel. There is now a KFC in downtown Yangon. Toyotas are gridlocked from the airport to downtown. The National League for Democracy wins in a free election. Yes, Myanmar is rushing into the 21st century, seemingly skipping a few hundred years in the process. My advice to you – get here as soon as you can.
I was fortunate to spend some time in Myanmar right before the historic national elections. There was excitement in the air. Rallies were held in the dusty streets of even small cities and villages. Businesses planned to close so their employees could travel back to their hometowns to vote (no one trusted absentee ballots). Yes, the election would have corruption. One village of 5,000 people had 12,000 registered voters, some known to be dead. Still, spirits were high. This is the dawn of a new, post-military era. "The Lady" (Aung San Suu Kyi) is back, stronger than ever.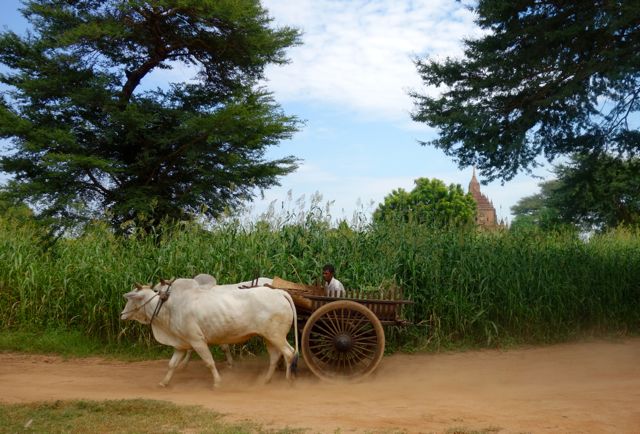 Yet, with all this "progress," Myanmar (formerly known as Burma) seems to be the magical land that time forgot. Travel just outside of a city and one sees Brahma bulls pulling carts and local markets where barter is a typical form of payment. Rice is grown in the summer, garlic in winter. Tomatoes grow on floating islands, held in place by long bamboo sticks.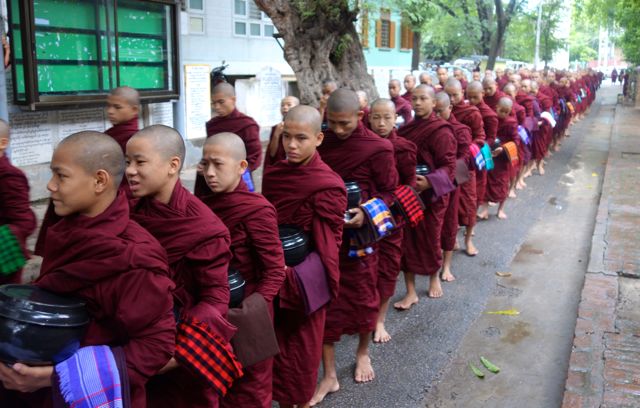 Monks are everywhere. Indeed, every boy must become a monk, at least for a short while, some forever. One region, Bagan, has 4,416 temples. It's like Angkor Wat on steroids. It is South East Asia without the hoards of tourists.
I interviewed Hinn Moe Wai, Joint General Secretary of the Union of Myanmar Travel Association (UMTA). She kindly invited me to attend the Thadingyut Lighting Festival, a big national holiday in Myanmar. She spoke of the challenges of expanding tourism in a country largely known to the Western world for its military-backed government, regulations, and infrastructure issues. Add repression and income inequality to that list. There are still areas she called "a little unstable" and off-limits to foreign travelers.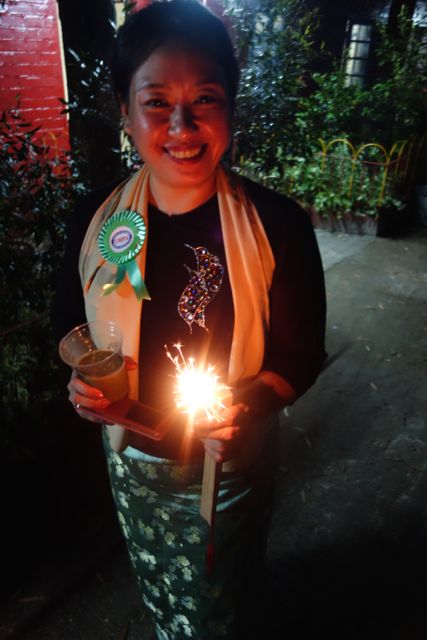 Visitors soared past 1 million in 2013, then doubled in 2014 and could hit 5 million in 2015. This has put a strain on infrastructure. Hotel rates have skyrocketed, as demand for better quality rooms exceeds supply. What that means to the upscale traveler on a budget is that your hotel costs will be higher than in neighboring Thailand and other South East Asia countries. New build was slow due to a lack of trust in landholders and developers, but that is changing rapidly.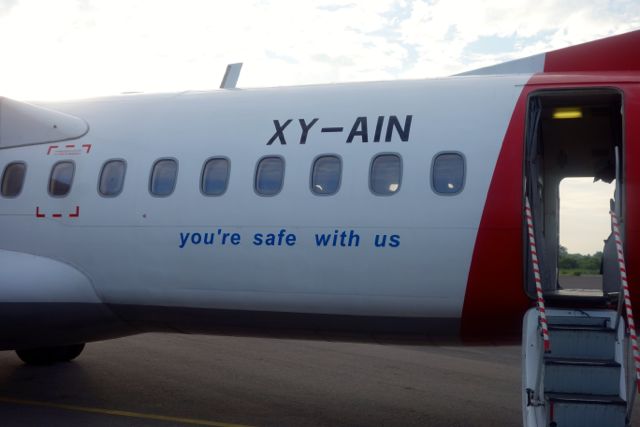 Infrastructure issues also manifest themselves in other ways. The easiest way to travel between major tourist areas is to fly. Trains are the butt of jokes and busses can eat a lot of time out of your travel plans. ATMs are finally starting to appear, but few local establishments take credit cards. The Internet in many places is spotty or slow at best. This is what it means to be off the grid!
Buying tickets online is a challenge. It's one of the reasons I recommend the upscale traveler use an agency, such as One Stop Travel, to handle everything. They provided me with a local guide and driver for each region, whose knowledge and help were priceless.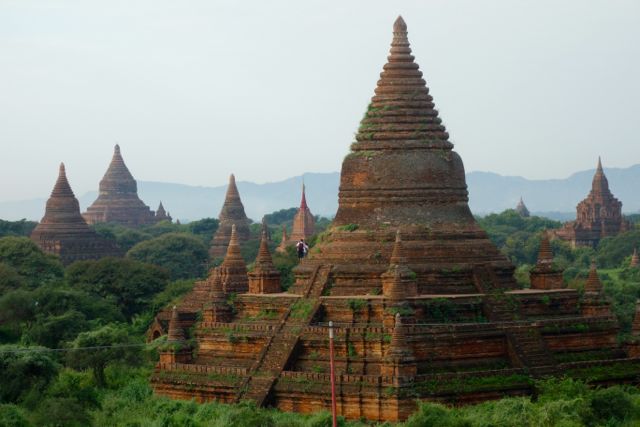 What to make of a land both stuck in a magical time machine and rushing to be a modern tourist destination? It occurs to me that Myanmar is a little like Thailand must have been 20-30 years ago. We still love Thailand, but today it is harder to find the unbridled charm, the undiscovered beach or village life. That is still possible in Myanmar. But it won't be forever. Get here as soon as you can. It is only a one-hour flight from Bangkok.
Speaking of Thailand, some 2.6 million people have left Myanmar to live in Thailand, most in search of higher wages. You can read my story about a Myanmar woman working in a Bangkok market.
I plan to write a number of posts going into more depth on life in Myanmar from my visits to Yangon, Bagan, Mount Popa, Mandalay, Inle Lake and elsewhere. Stay tuned!
What's upscale?
I used One Stop Travel & Tours to handle flights, hotels, guides, meals – everything, and I saved a lot of time and hassle. I highly recommend them, even if you are used to navigating on your own.
I stayed in some pretty good 4-star properties.
What's budget?
Except for hotels, most expenses are quite reasonable, especially the tasty Burmese food.
Flights from Bangkok, as well as within the country, are cheap.