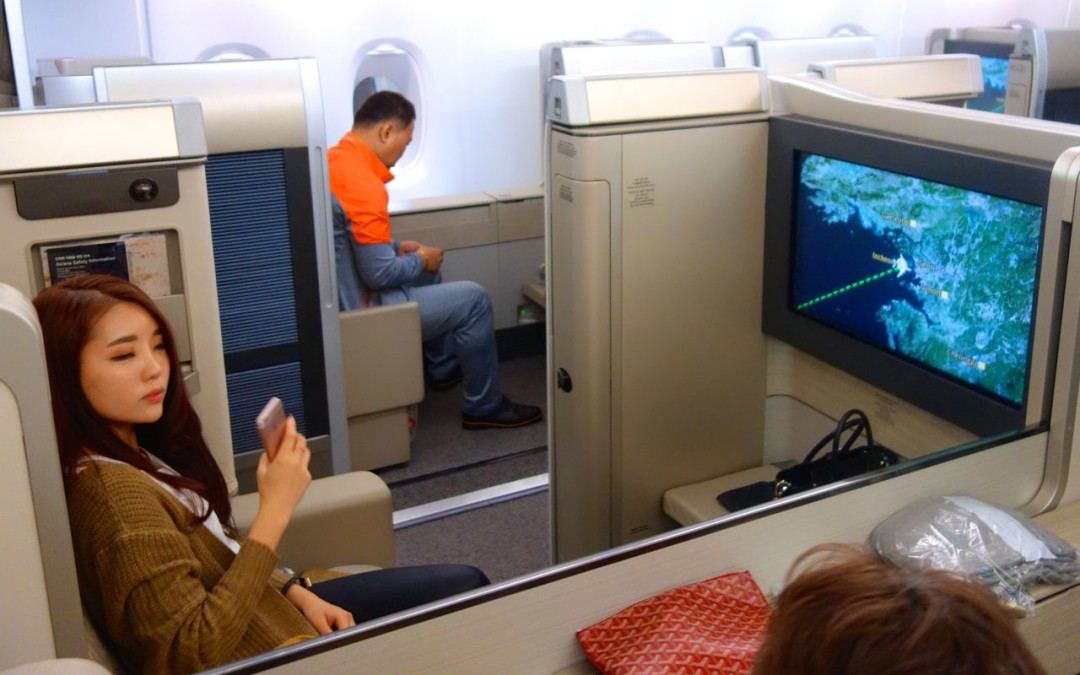 I didn't want to spend US$18,000 for two Swiss business class tickets, L.A. to Zurich roundtrip. Later, the airline let me bid on those same lie-flat bed seats. Voila! … There is an airline flying business from the U.S. to Asia – wonderful Korean service for half the price of some other airlines, but with the same amenities. … From ANA to Air Canada, there are lots of exciting options out there. I will help get you started on flying international upscale on a budget.
Frequent flyers know by now there is a cat and mouse game being played. Premium class seats provide lucrative revenue; it's a key reason why airlines expand business class sections on the larger aircraft and provide more amenities to those passengers. If they can charge, say US$9,000 for a seat, when the smaller one a few rows behind costs only US$1,500, it's a pretty good deal for the airline. But what happens when that seat goes unsold? Airlines used to offer last minute upgrades to their most loyal customers – a nice perk, but not a win for the airline.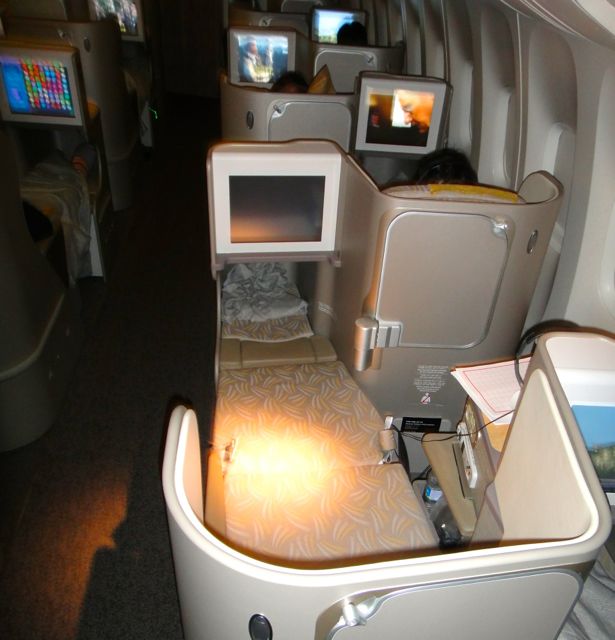 Bid for business class
As a creative move in the game, many airlines now offer economy passengers an opportunity to bid on those unsold seats. I paid about US$2,500 for two economy seats from LAX to Zurich. I just couldn't justify spending US$18,000 for business. I want upscale, but on a budget. Think what I could do with all the money I was saving – luxury hotels, grand Airbnb apartments, personal tours and more. That's the way I think.
Then, Swiss International Airlines sent me an email. How would I like to bid on business class seats? There were rules, of course, such as a minimum bid, timeline to back out, a commitment if I won, etc. But it was fun, too. I was able to see how many seats were still unsold and place a bid. They even offered a little real-time gauge that told me their opinion of my bid – weak to strong. In short, I bid what I thought was a fair amount, but a fraction of the original business price, and I won! Specifically, I bid twice, once on the outbound flight and later on the inbound, winning each time.
Guess what? The airline won too. They received money for two previously empty seats and may have also resold my economy seats. It's a win-win. At least that's what I told myself after a fine Swiss dinner, as I lay down for a good night's sleep on the 11-hour flight. And don't we owe ourselves a great start to an international trip?
Maybe the only non-winner was the guy across the aisle, who might have paid full price. But variable pricing has always been part of the airline's game. And he was assured his seat. I had to bid for ours. I could have lost. Or it could have been a full flight, without even an offer to bid. That's all part of the game.
Many airlines are using a third-party company to manage this complex auction for them. If you are interested in more details about the game, here's a Guide to Bidding from The Points Guy. Note: I would rather send you to a site that tracks these kinds of programs, as rules can change often.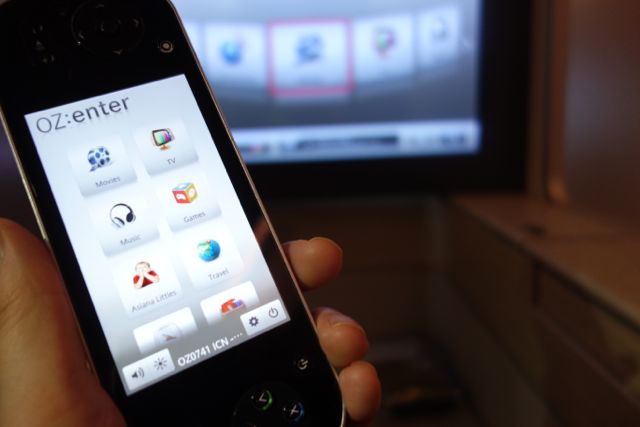 Asiana Airlines
One of my favorite airlines in the world is Asiana – the "other" Korean airline. They offer award-winning service from always friendly and courteous flight attendants and ground staff. They are one of only 7 Skytrax World 5-star Airlines. But the best news for upscale travelers on a budget is their discounted business class. I have rarely paid much more than US$4,000 to fly from Los Angeles or San Francisco to numerous destinations in Asia – Beijing, Hong Kong, Shanghai, Bangkok, etc. I have been flying them regularly since 2006.
What's the catch? Well, nearly every route includes a plane change in Seoul (Incheon), South Korea. Not that it's a bad thing. The Incheon airport is consistently rated the second-best airport in the world (behind only Singapore). There are loads of things to do. And the Asiana business and first class lounges there are excellent. Think massage chairs, showers, Korean food and drink, all in spacious surroundings. The stopover also breaks up the long trip a little.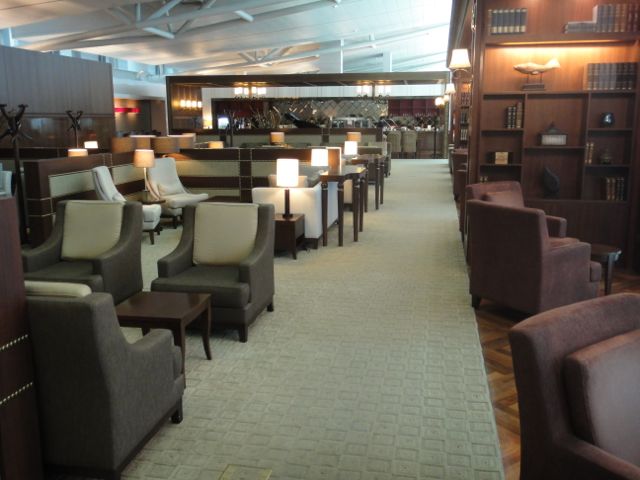 Asiana's "Quantum seating," with lie-flat beds and large monitors, matches any business class in the sky today, but in some cases at half the price. I almost hate to tell everybody, as they only offer two flights a day out of LAX. On top of that, I use a Korean travel agency in Los Angeles, who often discount the price even further. If you are interested in this option, email me at Stephen@journeyswithstephen.com and I will send you more information.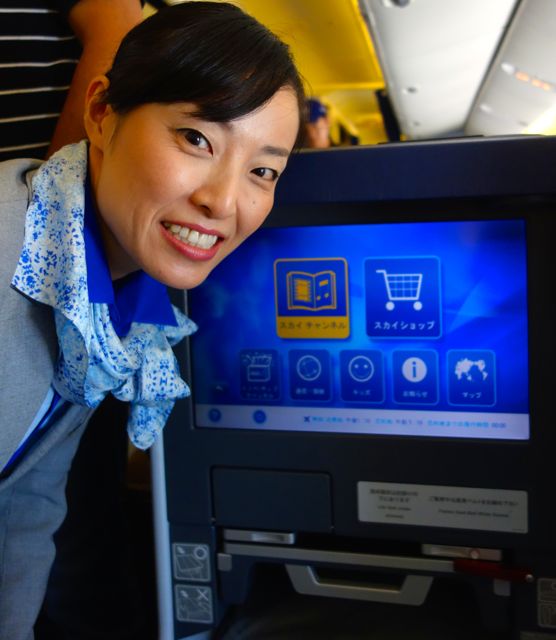 ANA (All Nippon Airways)
Speaking of favorite airlines, I have to mention ANA for those same Asia routes, except their stopovers are in Tokyo. Another World 5-star Airline, they also sometimes offer great business class pricing. One trip this year, I extended my layover in Japan from 5 hours to 5 days, which allowed me to visit Kyoto, for only a slight additional charge. Now that's upscale on a budget!
ANA has some of the newer aircraft flying trans-Pacific. My most recent journey was on a plane where pull-down window shades were replaced by push-button dimmers, as seen in the photo. Pretty cool.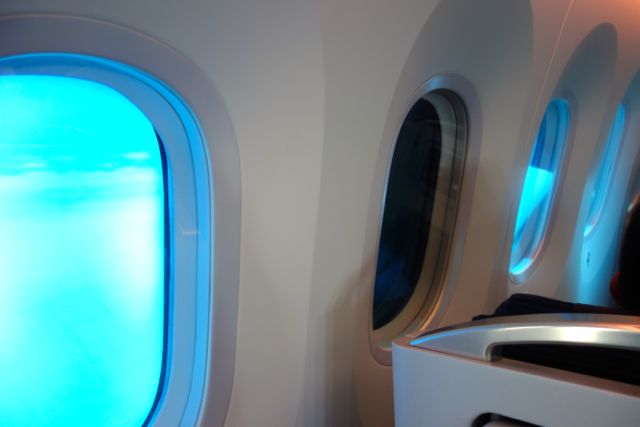 For travelers in the Western U.S. and Canada, Air Canada is another interesting alternative worth investigating. Their flights to Asia are direct from Vancouver. The prices for business class look very good, although I have not used them yet. Why? There are significant change fees, and it seems I am often changing my travel dates.
There are so many ways you can fly business class on a budget. I am only touching on a few in this post. Some major methods involve mileage upgrades and sharing miles within a network, which I will post about later.
Sites like Expert Flyer offer lots of information, including seat alerts. Of course, you should always check Seat Guru, to see if those business class seats you are reserving really do turn into lie-flat beds. Traveling Well For Less explains how to best turn your credit cards into miles.
What do you think? Do you have any advice for flying business class on a budget? What sites do you use? Please comment below!