The hotel in Bangkok gave me a luxurious suite. In the morning I feasted on their sumptuous buffet breakfast. They granted me a 7:00pm checkout, since I was taking a late-night flight. All for free. It pays to be loyal – in this case, to be Starwood Platinum.
To be upscale on a budget almost requires one to be loyal to travel programs from hotels to airlines. Yet, I have met so many people who say, "Oh, I just stay in the convention's recommended hotel." "I just picked a flight on Expedia." They are missing out on a chance to move upscale, while still holding to a budget.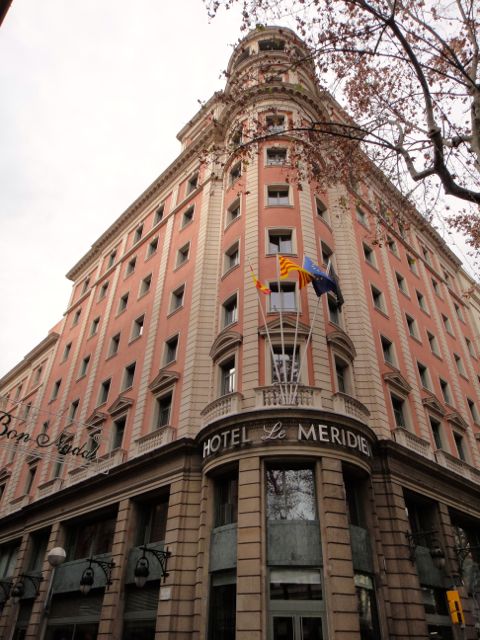 Personally, I made a decision more than a decade ago to try to stay in Starwood properties whenever possible. They offer plenty of choices across a range of prices, with The Luxury Collection and St. Regis on the top end, then Westin, W, Le Meridien and Sheraton, and specialty brands, like Aloft and Elements. With more than a thousand properties in 100 countries, I can usually find what I'm looking for. I first achieved Gold status. Then 50 nights in a year led to Platinum privileges. Finally, 10 years in a row of Platinum earned me Starwood Lifetime Platinum.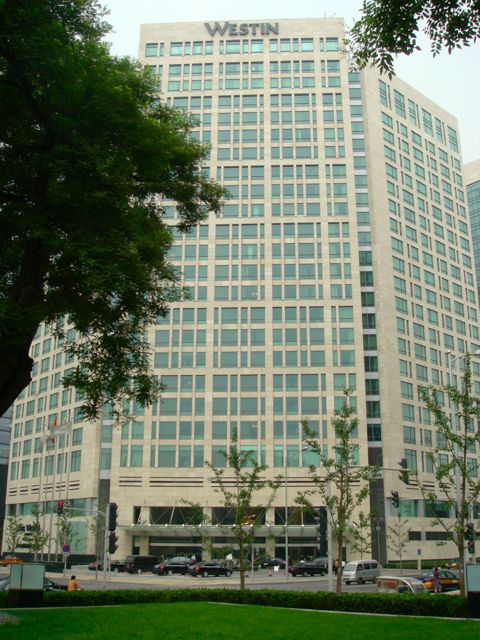 So what? Well, for example, as a Platinum member I usually book the cheapest room possible, because I know the hotel will upgrade me, often to a suite. Breakfast is included, as is a 4:00pm checkout. Lots of things that we all hate to pay for are complimentary, such as Internet, bottled water, fitness centers, and club-level rooms. I can even book a room when the hotel is sold out. I earn bonus points, which keeps me playing the game. If I absolutely require a suite, say on a family trip, I get 10 suite nights a year to tap into. The list goes on.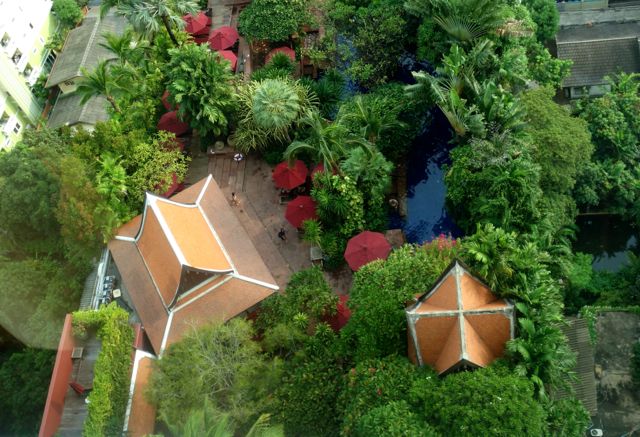 By now you may be thinking, "Is Starwood reimbursing him to say nice things?" No, and there are other good loyalty programs out there, depending on your preference. We vote each year in the Freddie Awards, and Marriott usually edges out Starwood for Program of the Year (note that Marriott now is planning to buy Starwood). In 2015, Starwood won for Best Redemption Ability and Hyatt for Best Elite Program. Just do your research and select the right program for you. Then stay loyal!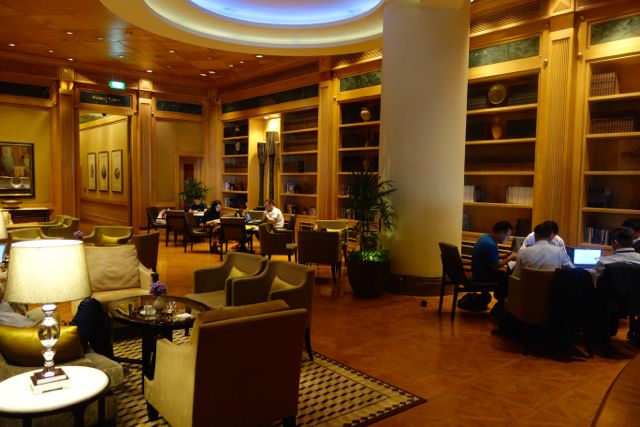 I'm planning a trip to Stockholm for the TBEX conference. The closest hotel to the convention center is the Radisson Blu, with a special TBEX rate of about US$200, including tax. I would be tempted to stay there, with the convention just a 5-minute walk from my 24-square meter room. But just 3 minutes further away is a Starwood hotel (Sheraton), where I could probably score a 37-square meter junior suite, buffet breakfast, etc., for the about the same price. Or I could drop the price to US$110, if I wanted to use 6K points each night (cash and points option) or free, if I wanted to cash in 10K points per night.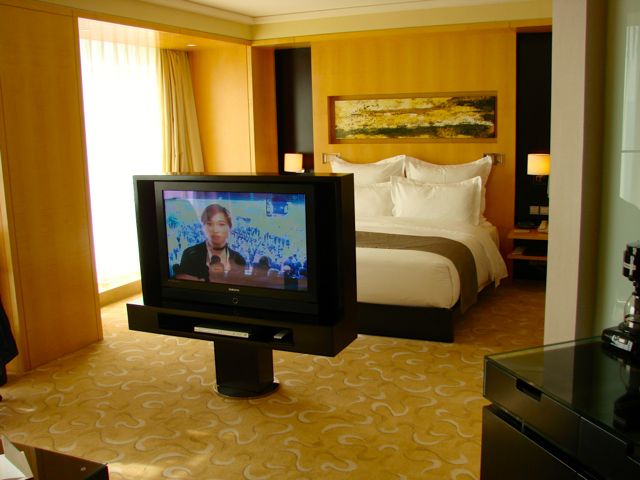 Ah, the points game. It's not just about using airline miles. If you stay in 10 different hotel chains over the course of a year, you will rack up a scattering of points in each, basically of little value. But if you stayed loyal to the same brand, you may have earned enough points for a free night. The hotel in Bangkok I mentioned at the beginning of this article was the Sheraton Grande Suhkumvit, a Luxury Collection hotel. Besides the 4-room suite, amazing world-class buffet breakfast, and free drinks and food in the Library, I was staying for free (using points).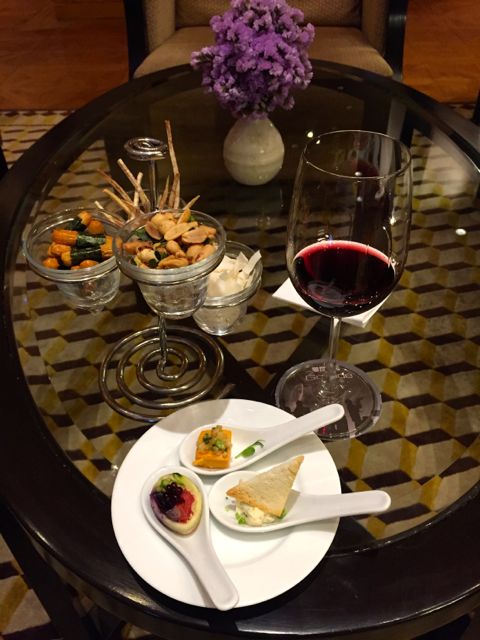 Don't forget the almighty credit card. There is a reason the Starwood Preferred Guest (SPG) American Express card is one of the most popular among frequent travelers. You earn Starpoints fast. I use this card whenever possible, and it gives me enough points for about 10-12 free nights every year. Okay, I spend a lot. Damn you, Costco! But if you figure an average upscale room in a major city costs about US$300 per night, including taxes, that Amex card can save me more than US$3,000 a year!
You need to figure out what a point is worth to you. In my Stockholm example, to cash in 10K points in lieu of paying about US$200 a night, would make each point worth only 2 cents. The cash and points option is worse; each point is worth about 1.5 cents. I should pay the full rate and save my points for a better deal. I recently spent a weekend at the Westin Miyako Kyoto, Japan, where my room would have cost about US$500 a night. However, I was able to get a suite for just 10K points a night, so each point was worth 5 cents!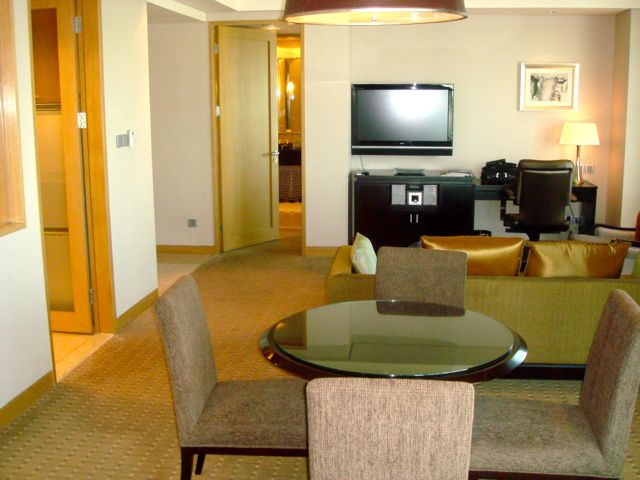 If you travel a lot and follow my advice, you can build up zillions of points to use in select situations, like my Kyoto example. So get out of that cramped room and enjoy suites and other amenities you might be missing out on today!
Coming up I will explain why it pays to be airline loyal too. Subscribe in the box below, and I will let you know when that post is written. And feel free to comment below the box.