Staycations are harmonious with our philosophy of "Upscale Travel on a Budget." Why?
If you realize that the greatest extra expense incurred on a trip is transportation (airfare, rental car, etc.) and lodging (hotel, Airbnb), then on a staycation you have eliminated both of those from your budget.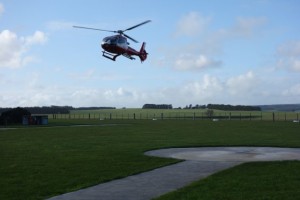 So why not go upscale and spend some of that money like a luxury-minded tourist who is visiting your area? Eat at your finest or hippest restaurant or book a private room for friends and family. Take the private tour at your zoo or art gallery. Buy premium seats at the stadium or arena or theatre. Take a helicopter ride over your city. Do the things you would love to do on a distant trip, paid for with the money you saved in travel and lodging!
One of my jobs is to host people who are traveling to where I live, Southern California, and to my "adopted home" of Beijing, China. I have learned so many fascinating places to visit locally just by researching and then taking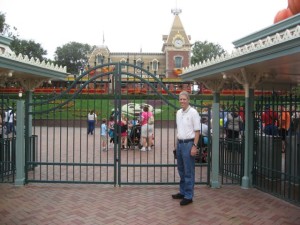 others there. Some questions asked to me and my answers:
"The best view of the CBD in Beijing must be from the highest point, 88 floors up in the World Trade Center, right? No! It is from the bar just above the lobby of the Park Hyatt, where your view includes the tallest building."
"The best time to visit Disneyland is in a middle of the day, after the morning rush, right? No! The crowds just continue to build as the day goes along. You need to be a part of that morning rush, arriving before it opens."
"The best time to visit Griffith Park Observatory is on a nice, sunny morning, right? No! For the views back at Los Angeles you will be looking into the sun. Go just before sunset to see the city in both daylight and at night."
"The best place to stay for Los Angeles would be downtown in the heart of the action, right? No! In this driving metropolis, it is better to stay in Santa Monica, within walking distance of the beach, fine shops and restaurants. Then drive around L.A. for events, theatre, sightseeing."
"The best section of the Great Wall to visit is Badaling, because it is closest to Beijing, right? No! That is where the big tour buses go. So, is it Mutianyu? Well, even that is getting crowded. Now we go early to the reopened, rustic Simitai section. And it's still an easy day trip from Beijing."
The point is, you know your home area. You can explore it the way an expert, private tour guide would. And pretend that you are on an upscale vacation while you are doing it!
I suggest you start by making a list of things to do and places to see in your area from the perspective of an out-of-town traveler. There are many websites that offer staycation ideas to get you started. For example, I was surprised that so many tourists come to Orange County for whale watching, something that I, as a local, haven't done in years. Why not? Why do I sometimes forget that San Diego is only an hour or so down the freeway? I could visit there on a day trip as a tour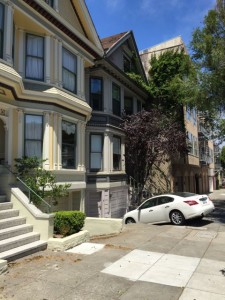 ist and then drive back to my lovely "vacation" home at night. I could do the same with Palm Springs, Big Bear Mountain, Catalina Island or Malibu. Draw a daytime driving radius from your hometown and play the same game. You may be surprised at the staycation ideas within reach.
Here's another advantage to a staycation. I'm betting that your apartment or house is bigger and nicer than a hotel room. I think it has more amenities even than a hotel suite (they don't want to wash towels every day either). Well, on a staycation, that home is what you are coming back to each night. Pretend you have rented your own home from Airbnb. How much would it have cost you to stay there? Look how much money you are saving every night. Spend it on something upscale during your staycation. Or save it for the next out-of-town trip. Either way, you win!