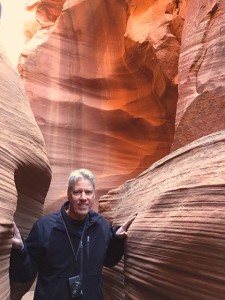 Who is Stephen Henson, really? I'm on career #4 and a world globetrotter, but it hasn't always been that way.
The early years.
I grew up outside of Chicago, in a place that was more farmland than suburbia. I looked out of my bedroom window at cornfields one year, wheat the next. I was the male version of a Dorothy who never left Kansas. Indeed, I didn't travel much as a child (my mother never set foot on a plane).
I can vividly remember a few family trips in the backseat of a smoky car passing through the Smoky Mountains and seeing a "whites-only" restroom in Georgia on the way to visit relatives in Florida. I spent summers with my father in such exotic places as Akron and Cincinnati and Minneapolis.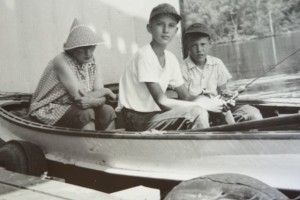 By the time I graduated from Michigan State University, I had still never been outside North America or even much west of the Mississippi. I only dreamed of California sunshine and Rose Bowls and palm trees and the Pacific Ocean. Oh yeah, it's March and still snowing. Go Green!
I did buy a red VW microbus with homemade curtains and a back seat that converted into a bed for road trips as far away as Quebec. Although, my idea of overnight camping was often a Holiday Inn parking lot, where we could use their restrooms in the morning.
I discovered a love for photography while in school, and in our first home I turned my basement into a professional darkroom. I even attended Lansing Community College to get essentially an associate degree in photography. I faithfully observed the grayscale and could dodge and burn skillfully with my Beseler enlarger. Now I say I am "classically-trained."
World travel begins.
Career #1 was in the computer industry at a company that would eventually become Unisys. I discovered that with a degree in Psychology, I was actually darn good at sales and marketing. Who knew? I went on to 20 years of corporate success and accolades.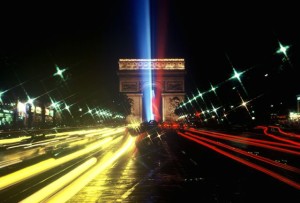 But the best part of that career was the travel. Top sales and management people were awarded first-class trips to magnificent world destinations every year. Hawaii. London. Paris. Rome. Monte Carlo.
I was bitten by the travel bug, but also experienced the difference of upscale travel. It was nice to visit Nice, see a show in London's West End, play center court at Le Stade Roland Garros, eat lunch at a private villa in the Italian countryside, play golf at Kapalua Bay.
The corporate world also meant "relocation," the word for "you're doing a great job here, so we're promoting you to there." We lived various places across the United States, from Princeton, New Jersey to Orange County, California. All that travel also netted me over a million miles on American Airlines. And we had a daughter at the end of that journey!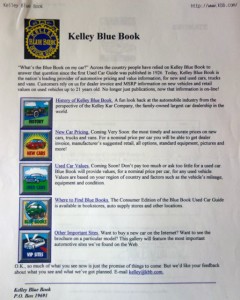 The Internet.
I was eventually frustrated, being an entrepreneur stuck in a corporation. So I started my own company, worked in event marketing, and helped other companies to market their brands. That led to career #2, with Kelley Blue Book, the automotive publisher. And in 1995, I founded the website, kbb.com. Now that was fun!
Believe it or not, no one had a clue if the Internet would catch on in those first years of the World Wide Web. I went to Camp Internet, in Beaver Creek, Colorado, where a hundred of us evangelists met to try to craft what an online future for companies might look like.
Managing the site over the years as Kelley's EVP, I learned a lot about user experience and design. I learned how to nurture and grow the Blue Book brand into a household word. Most importantly, I learned how to grow revenues while maintaining editorial integrity. I was proud to build a business we called "The Trusted Resource," that helped so many people.
In case you are wondering, the Internet is still here. We grew kbb.com to serve something like 14 million visitors a month, and we all lived happily ever after. Well, sort of. It seems I enjoy creating things more than operating them and eventually grew restless at Kelley Blue Book.
The China years.
In 2005, I met an amazing businesswoman from Beijing, who was also in the automotive Internet space – in China. I made my first trip to China. Wow. I was blown away by the culture, the co-existence of ancient and modern, and the energy of their rush into this century. Did I mention the incredible food? So I left KBB and began to work with her start-up company, Webcars.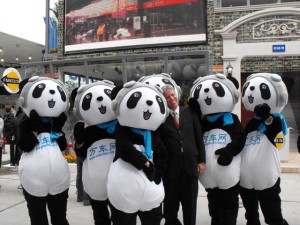 What followed was nearly a decade of travel back and forth between China and the United States as we built significant Web services for both countries. But my Mandarin is still not very good. Duibuqi.
It was in career #3 that I learned how to host many Americans who wanted an insider's perspective of what to see and do in China. "We don't go to the Great Wall at Badaling anymore, now we'll go to Mutianyu – no wait, tourists are starting to go there too; I'm taking you to unrestored Simitai instead."
I also learned how to host mainland Chinese guests in the U.S., helping to host small groups on trips throughout California and to destinations such as Las Vegas, Grand Canyon, New Orleans and Orlando. I have helped to manage trips to Europe too, including France, Switzerland, Germany, Austria, and Italy. All those trips earned me Starwood Lifetime Platinum status.
My Chinese name is Shi Di Wen, which sounds like Stephen. Which leads to Journeys With Stephen!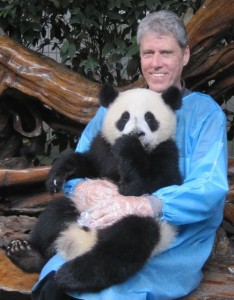 Journeys With Stephen.
Well, if you're still reading, by now you know that I like creating things. And traveling! So why not create a travel blog? And continue to meet and help people, both through interacting on these pages and in person. I just might stick with career #4 for a while!
Epilogue.
Hey, I just realized this write-up could serve as a cut-and-paste obituary for me someday in the distant future.
Note to editors: Just paste in the cause of death. And make it something good, like "gored by bull in Pamplona." Glad I could help.