Las Vegas is the city that keeps reinventing itself. But where does the old Las Vegas end up? I remember the iconic Stardust Hotel's futuristic sign and Sahara's blazing neon logo. Don't forget Binion's Horseshoe. Well, lady luck is with us. They are alive and well at a place called the Neon Museum, and known locally as "The Boneyard."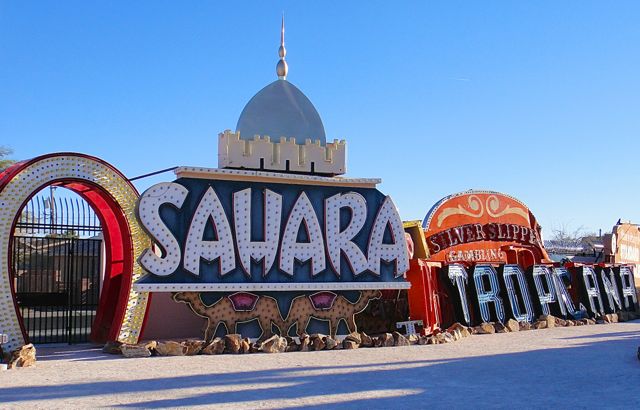 I have been to Las Vegas more than 50 times, and I don't even gamble. Not that I have anything against gambling. In fact, I am in awe of what gambling has created in this patch of desert. But the town that gambling built has a lot to offer to us non-gamblers; so much that I have decided to create several posts on the subject. This one is referenced as #6 in my post: 8 Las Vegas attractions for non-gamblers.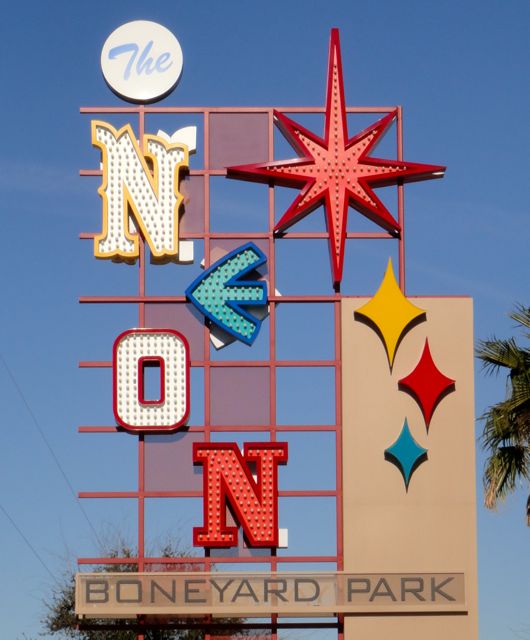 You have already taken the obligatory photo at the "Welcome to Las Vegas" sign. Now its time to take your game to the next level and visit the Boneyard, where neon signs go to their eternal rest.
The one-hour tour here (the only option for visiting) can be popular, so be sure to reserve online in advance for either day or night. I like a morning visit, when the bright colors of the neon signs contrast with the deep blue of the sky.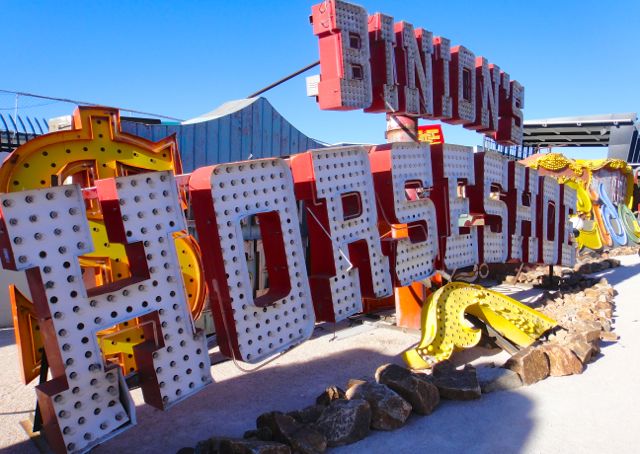 This can also be a history lesson, as you stroll past famous signs from Las Vegas of old – the Sahara, Horseshoe, Stardust and hundreds more. It's fun and truly something that just fits in with the out-with-the-old, in-with-the-new Las Vegas mentality.
You can imagine yourself in a time where Las Vegas was a strip of motels with beckoning vacancy signs. You can relive names like the Silver Slipper Gambling Hall, the Las Vegas Club Casino, and the Mon Bel Ami Wedding Chapel. There is a kitschy giant cocktail glass that could have adorned a bar where the Frank Sinatra, Dean Martin and Sammy Davis Jr. might have hung out.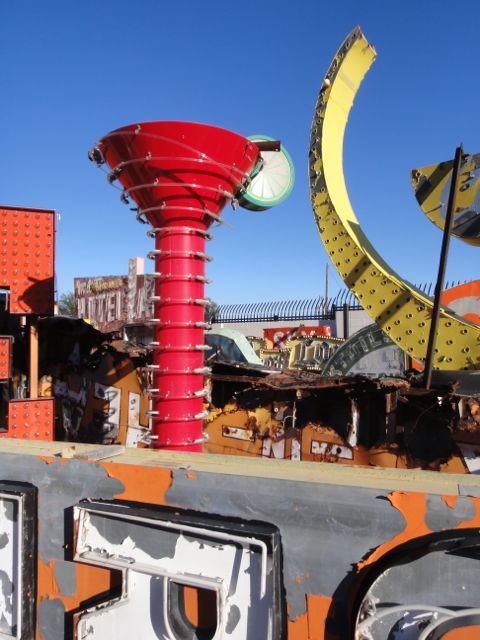 Laid out like a maze, where signs are all around you, this is literally a trip down memory lane.
Located downtown, at 770 Las Vegas Blvd. North. Check neonmuseum.org for ticket information. I strongly recommend you book a day in advance, much longer for the popular night tours (which are not held every day and also cost more).
What's upscale?
This museum might have old signs, but the tour price reflects today's Las Vegas (check the website for current prices).
Las Vegas has some of the finest accommodations in the United States, especially the all-suite properties. Entertainment and dining can also be first-class.
What's on a budget?
Those fine accommodations come at some of the best prices in the country, and there are deals to be found on everything.