More and more people now want to visit Eastern Europe, and that puts Budapest and Prague near the top of their travel list. Given enough time, Vienna is the perfect third stop. But what if you are limited to only a week? I will show you how to see the highlights of Budapest in just a few days.
To be clear, these cities deserve much more time. However, I realize that some people have a precious number of vacation days and want to make the most of them. My approach will at least give you a good first impression – enough that you will be satisfied, even if you can't wait to come back for more.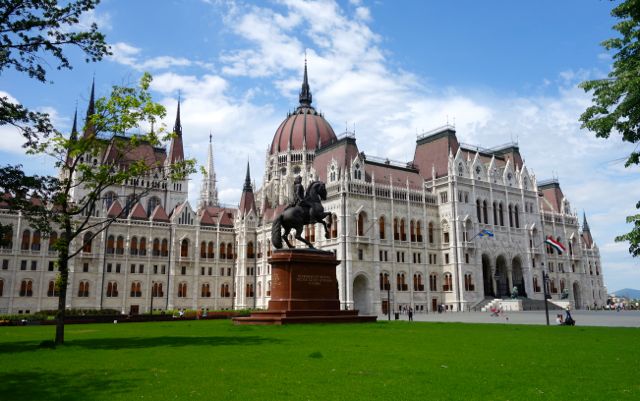 I first visited Prague and Budapest in 2015 and spent about a week in each city. I have already written about how to see Prague's Old Town in a day and also how to see the castle side of Prague, across the Vltava River, in another day. Check. Or Czech. Budapest lends itself to a similar approach, as it is neatly divided into Buda, on the west side of the Danube and Pest, on the east.
For the upscale traveler the secret to making this whirlwind itinerary work is to employ a private guide. Yes, you can follow my plan here by yourself. You can also, like me, use a guidebook to help (I used Rick Steve's Budapest). To truly appreciate Budapest and begin to get a deeper understanding of its culture, I highly recommend a personal guide from a small agency.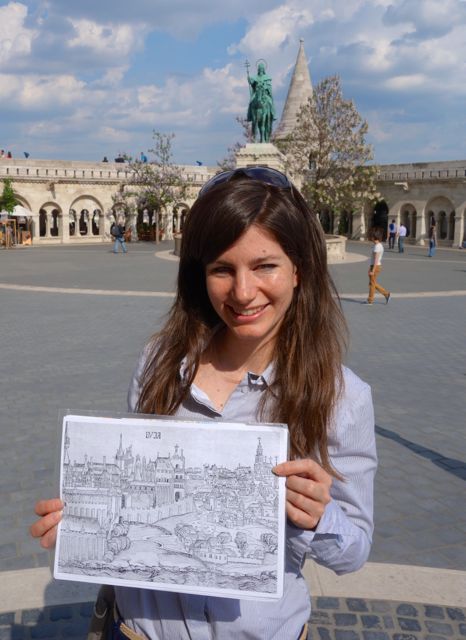 I used Zsofie, the owner of Fabulous Budapest for the Pest side and her colleague, Juli, who has lived in Buda her whole life, for that side. As they say on their site, "buildings are not made of stones, they are made of stories and formed by people." A private guide will also allow you to make intelligent decisions, tailored to your personal interests.
Day One, Morning: Town Center, Pest
Good news. Pest is flat, and many main tourist sites are within walking distance. More good news. Budapest has a clean and efficient transit system. Use the metro or trams to get anywhere quickly when you don't feel like walking.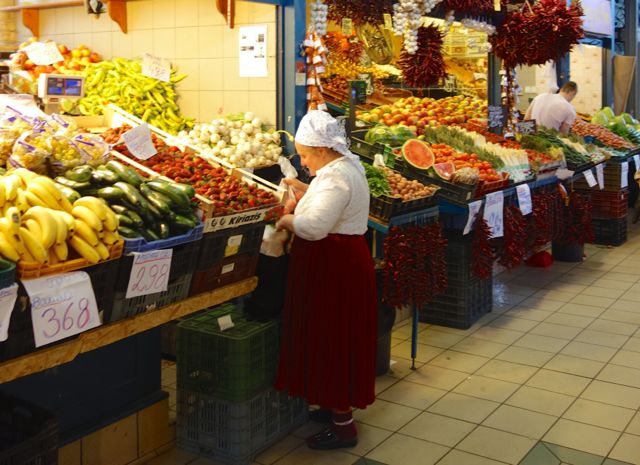 Town Center has everything from trendy boutiques and interesting commerce buildings to an old market. It is a pleasant way to spend a couple of hours. If you walk from north to south, you will end at the Great Market Hall, where it is also convenient to grab a bite to eat. If nothing else, this is a great place to buy one of a myriad of kinds of paprika, perfect for small gifts.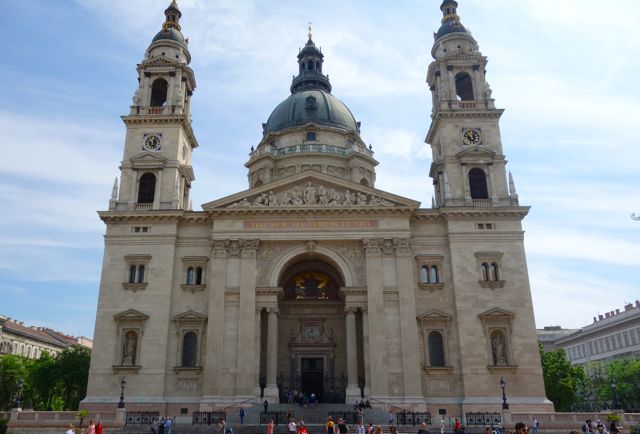 Day One, Afternoon: Leopold Town, Pest
Leopold Town is a district that sits to the north of Town Center. Start your tour at St. Stephen's Basilica. This church is impressive from both the outside and inside. I highly recommend taking the elevator to the dome and then climbing to the top (the views from the outside are worth it, even for those of us with a fear of heights).
The remainder of your afternoon can be spent at Parliament and the surrounding area. The Parliament buildings are impressive, but a tour of the inside probably isn't necessary. If you have nice weather, it is better to spend some time in Liberty Square. It is home to both the Soviet War Memorial and a quirky statue of Ronald Reagan.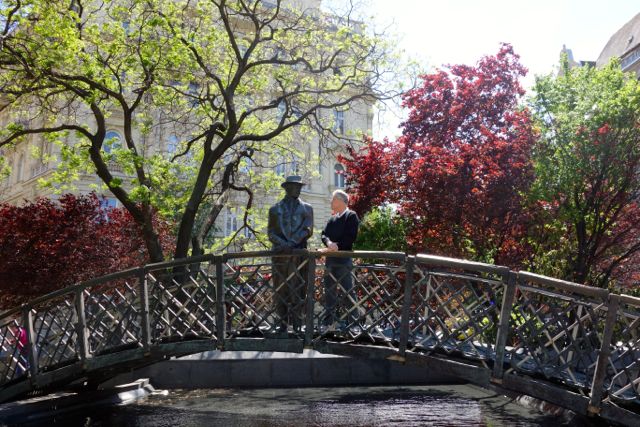 Budapest loves its monuments and probably has more per capita than any place I have visited. I like the statue of local hero Imre Nagy, who keeps an eye on the government from his own little bridge near Parliament. I also recommend going underground to visit the tiny museum that honors the events of 1956 in Hungary's turbulent history.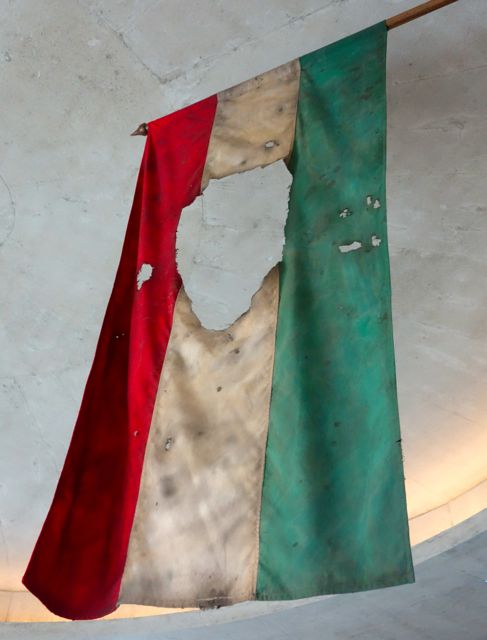 Day One, Evening: Hungarian Food
Budapest has thousands of restaurants, with a surprising variety. Our time is short in the city, so the smart choice is traditional Hungarian food. My favorite place is Hungarikum Bistro. It is small and reservations are an absolute must, but you will be delighted.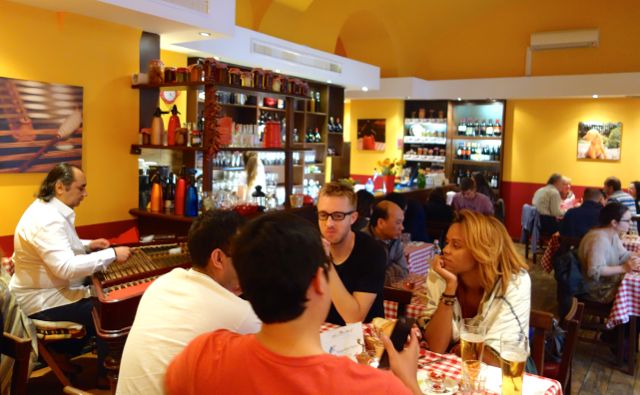 At home I make an excellent Hungarian goulash. At least I thought I did. It turns out the thick stew that I make (with both sweet and hot Hungarian paprika) is what goulash is like everywhere except Hungary. The real dish here is more of a spicy paprika soup, peppered with chunks of beef and potatoes. It's different, but still delicious.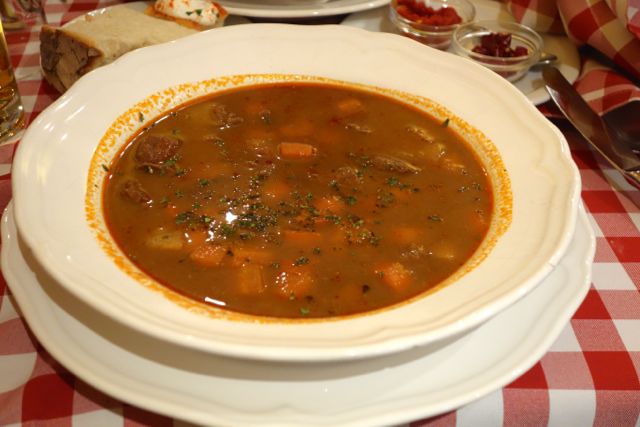 Goulash is also more of a starter dish to the rest of the comfort food served here – from pork to duck, with sides of spaetzle or noodle; dishes similar to those cooked in Hungarian homes. Wash it down with a surprisingly good Hungarian wine. Who knew Hungary has 22 wine regions?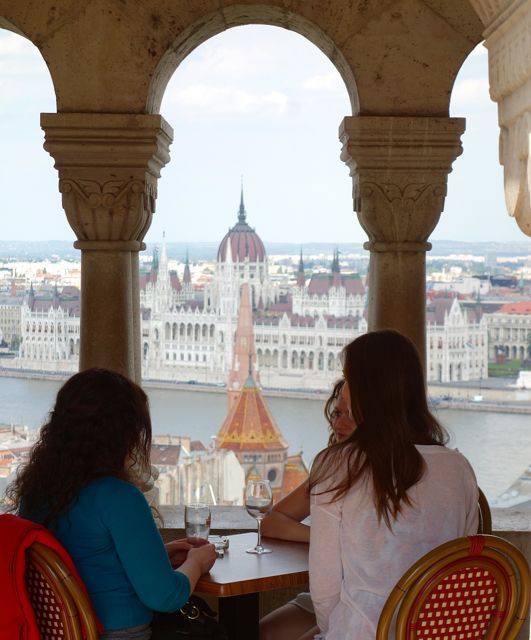 Day Two, Morning: Castle Hill, Buda
Most people stay in Pest. My recommendation for luxury travelers is the new Ritz-Carlton Budapest, formerly a splendid Le Meridien Hotel. Its town center location is perfect. From there we take a tram and a funicular to reach Castle Hill on the other side of the Danube.
I will leave the history of this place to your guide, but suffice to say you can walk through the sites in a couple of hours. They include the Royal Palace, Matthias Church, and Fishermen's Bastion, with its seven pointy towers. And yet another statue, this time St. Stephen on horseback.
The panoramas are some of the real highlights of this tour, looking back across the river and Chain Bridge to view Parliament, Gresham Palace, St. Stephen's Basilica and other photogenic Pest architecture.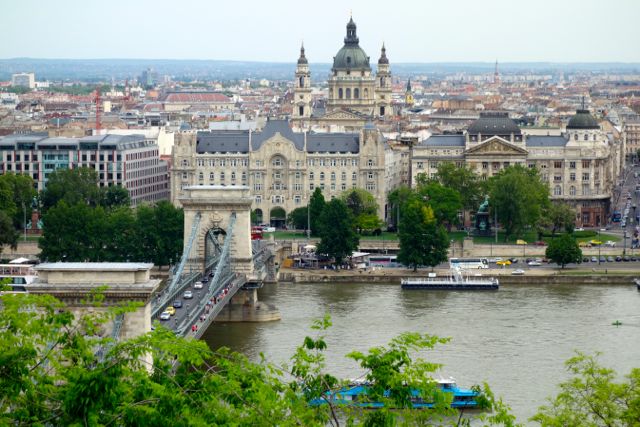 Day Two, Afternoon: More Pest Sites
As we wrap up our last day there is still so much that could be experienced. You can research what might be of special interest to you. Rick Steves claims that the Szechenyi Baths are one of his top attractions. For me, not so much.
I am also suggesting, in the interest of time that you skip the Opera House (unless you attend a performance), Hero's Square (21 more statues!), and the overrated Vaci Utca shopping area (older, touristy stores).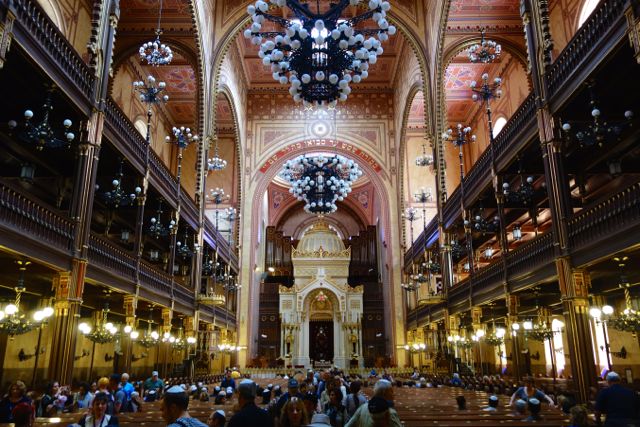 I do recommend a visit to the Great Synagogue, the second largest in the world. The interior is simply magnificent. There is a Jewish Museum, a Memorial Garden, and fascinating Tree of Life sculpture, a willow with more than 4,000 metal leaves, each inscribed with the name of a Holocaust victim.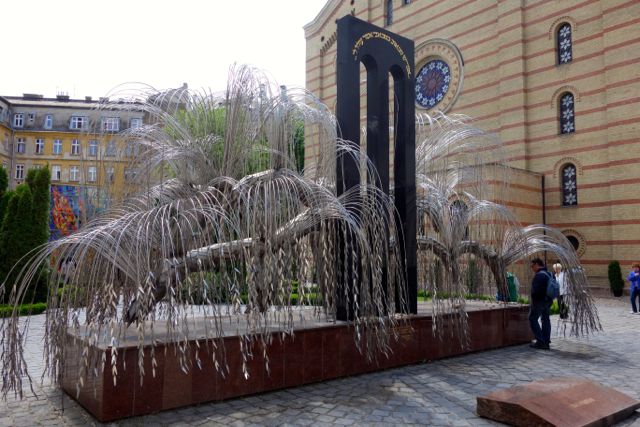 Day Two, Evening: Finish With Palinka
If you end your afternoon in the Jewish Quarter you are all set to crawl the "ruin pubs." Occupying what was previously a sort of rundown industrial area, a huge number of bars and casual eateries have sprung up. Derelict buildings have been transformed into kitschy places, with mismatched furniture and mismatched patrons.
We end the evening with the most famous drink on the Hungarian landscape, palinka. It is essentially a fruit brandy, made from plums, cherries, apricots or other local fruits. I was lucky enough to be in Budapest for a palinka festival, which featured more than a dozen stands selling hundreds of varieties of the liqueur.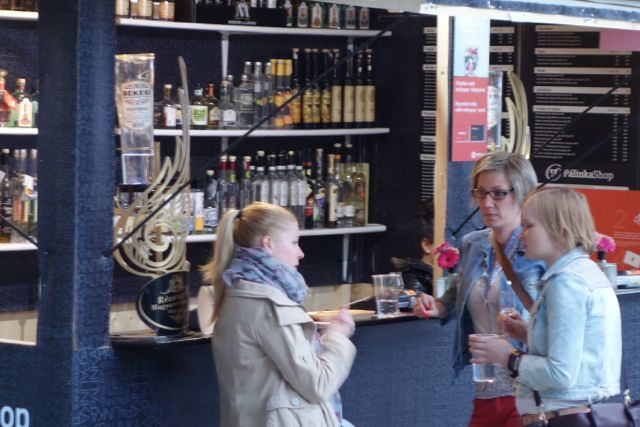 The cheap palinka are drunk like shots, the expensive ones are sipped and savored. It is sort of a metaphor for our brief visit to Budapest. The sites, consumed quickly, are a little bit of a blur now, but we have the longing to return again to explore and appreciate the culture and the people at a slower pace next time.
Do you have any comments? If so, I would like to hear from you at the bottom of this post.
What's upscale?
Hire a private guide to facilitate a brief visit with a deeper understanding of Budapest from a local's perspective. I used Fabulous Budapest.
The Ritz-Carlton Budapest has recently opened in the perfect Town Center location.
What's budget?
Being a temporary local is easy on the wallet – consider a Budapest Card for public transit; food and drink are reasonably priced, as are public attractions.