You have been to Walt Disney World in Orlando several times, not to mention Disneyland and California Adventure in Anaheim. Maybe you have even visited a Disney property outside the U.S. Should you visit Shanghai Disneyland on your trip to China? The answer is yes!
The biggest Magic Kingdom in the world is also the most technologically advanced Disney Park. And it features some unique attractions. But what wins me over is the friendliness of the experience. The cast members seem genuinely happy to interact with me, and that feeling spreads to other guests as well. Maybe visiting on a weekday in the offseason helps, but everyone just seems to be relaxed and in a good mood. For my visit this really is the Happiest Place on Earth.
Update: I visit a second time in June (not the offseason) and have a more challenging experience. I describe that at the bottom of this post.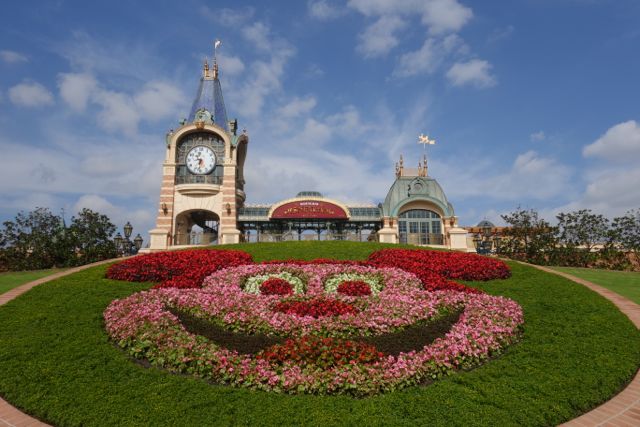 Can Westerners truly enjoy a Chinese theme park?
I spent many years in China closely following the story of whether Disney would get approval for a theme park on the mainland. True, there is Disneyland Hong Kong, but if you have ever visited, the park just feels like a small version of the U.S. Disneyland.
To win over Chinese officials, Disney Chairman Robert Iger had to promise an "authentically Disney and distinctly Chinese" experience. Shanghai Disneyland delivers on the promise. Things that have no context for the Chinese visitor have been replaced. For example, Main Street (an American concept) is now Mickey Avenue. And a monorail wouldn't have been very futuristic in a city where you can take a real maglev train traveling at 430kph (267mph).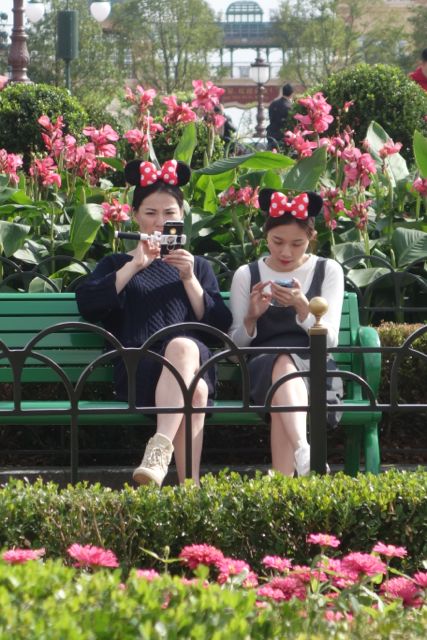 And still, the authenticity of Disney is clearly there. Popular movies in China, such as Frozen and The Lion King, are showcased. And who would have guessed that girls of all ages would eagerly wear Minnie Mouse ears with polka dot bows in their hair?
Back to the question at hand. Can Westerners enjoy this park? Absolutely. All handouts, signs, and verbal directions are in both Chinese and English. Cast members, for the most part, speak English and are happy to practice it on guests. The biggest challenge comes from the entertainment attractions, which naturally, are spoken only in Mandarin. Even that can be fun, listening to Jack Sparrow slurring Chinese the way he does English.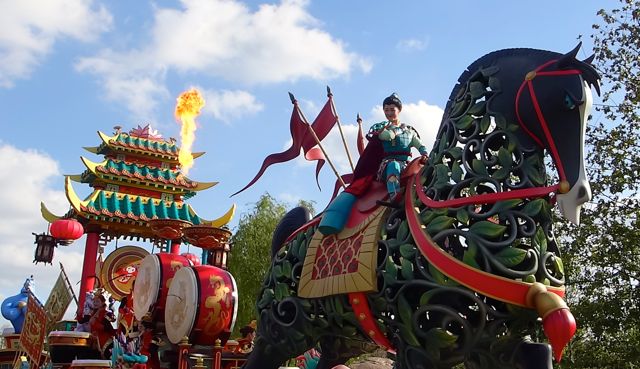 Can the Park be seen in one day?
Being a veteran of Disney properties, I am determined to experience Shanghai Disneyland in a single day. Despite its physical size, I am able to do it. The familiarity of a castle as a hub of the wheel, with lands at the end of the spokes helps. So do systems, such as Fastpass, though they work a little differently. Scheduling in an afternoon parade from a good vantage point seems normal.
The Shanghai Metro Line 11 deposits me right near the Park entrance around 9:00am. I show my ticket (purchased online after joining ShanghaiDisneyResort.com) on my cell phone and I am off to the races. Even taking the time for a leisurely lunch, I am pretty much wrapped up by 5:00pm. Mission accomplished.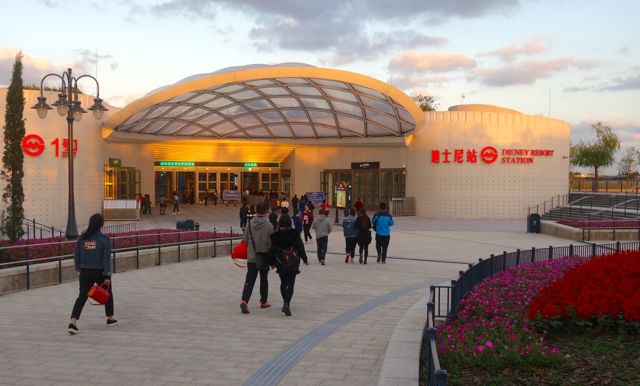 Disclaimer: I visit on a weekday during the offseason, so lines are short; shows and restaurants are not full. I can even see Mickey without a wait. I also criss-cross the Park, much like I would other Magic Kingdoms, in order to navigate the crowds (see any Unofficial Guide for reference). I also do not ride on attractions that look the same as their U.S. counterparts (e.g. Seven Dwarfs Mine Train).
Bottom line, if you are a veteran of Disney properties elsewhere and want to concentrate on what is unique here, Shanghai Disneyland can be seen in a day. For others, or if you are towing small children or you just like a leisurely pace, plan on two days. And if you are visiting in the summer it is a different story; see my update on that at the bottom of this post.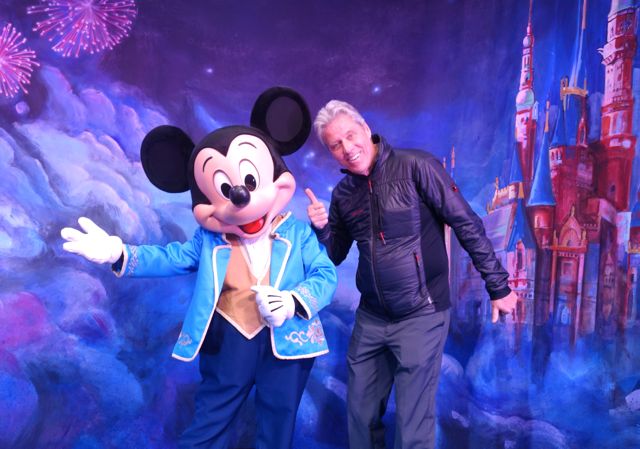 How do the "lands" differ from their U.S. counterparts?
As a refresher, the lands with major attractions at Disneyland Anaheim are Adventureland, Frontierland, New Orleans Square, Fantasyland, Toontown, and Tomorrowland. Frontierland and New Orleans Square have no context in China and don't exist here. Toontown is also not here, at least for now.
The major lands in Shanghai are Tomorrowland, Fantasyland, Adventure Isle, Treasure Cove, and Gardens of Imagination.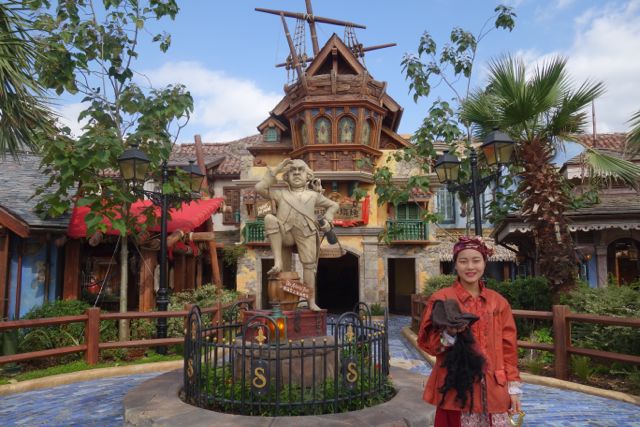 Treasure Cove is dominated by a remake of Pirates of the Caribbean – Battle for the Sunken Treasure. I call it Johnny Depp-land, but most people seem to be blown away by the CGI and overall technology of the ride. It is based on the Disney movie franchise and not the premise of "Pirates" in the other Parks. Explorer Canoes is also in this land.
Adventure Isle is sort of like a re-fashioned California Adventure. Soaring Over the Horizon is here, as well as Roaring Rapids and Camp Discovery. There is also an indoor show, Tarzan – Call of the Jungle. It has distinctly Chinese acrobatics to go with its authentically Disney storyline.
Fantasyland offers little new. The Frozen live show, A Singalong Celebration, takes up residence here.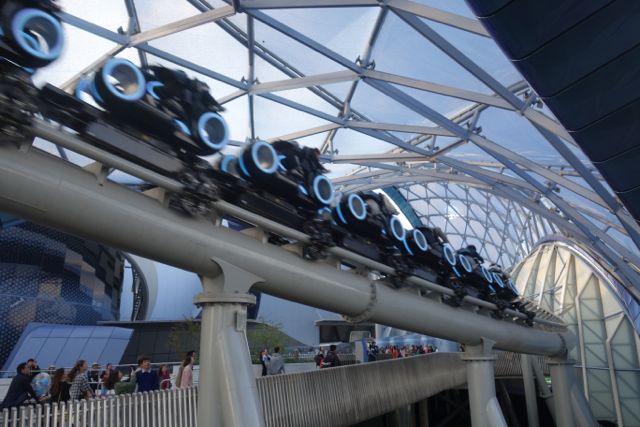 Tomorrowland features the signature attraction, TRON Lightcycle Power Run. It is a clever coaster that is clearly the Park's most popular ride. Ingeniously designed, it may be the only 60 mph (96 kph) roller coaster that doesn't use seat belts or a harness. Some Star Wars character interactions round out this area.
Gardens of Imagination is a large picnic area, where they have also placed Dumbo and the Carousel. It fronts the castle. I understand this was built to allow for the expectation that Chinese guests would tend to bring their food into the Park. Also, Grandparents would need a place to sit while the little ones took off on the rides. I didn't witness much of either on my visit, although it was a school day. There are also some minor attractions based on the Marvel brand.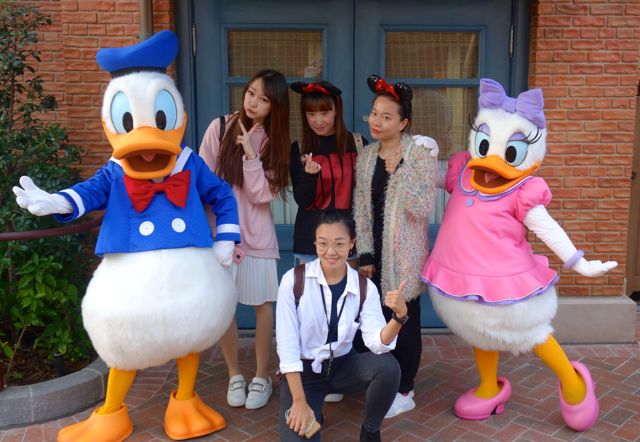 What's missing?
No Indiana Jones. No Splash Mountain or Big Thunder Mountain or railroad. The old American West just doesn't resonate, I guess. The future doesn't include Autopia or Space Mountain. And the Matterhorn continues to reside in only two places in the world, Switzerland and Anaheim. There is, of course, no Liberty Square either. Gone is Great Moments with Mr. Lincoln. At least Great Moments with Chairman Mao did not replace it.
Is there a Fastpass system?
Fastpass is alive and well, but executed differently. Instead of popular rides having a Fastpass at their entrances, there are three centralized locations, serving multiple rides.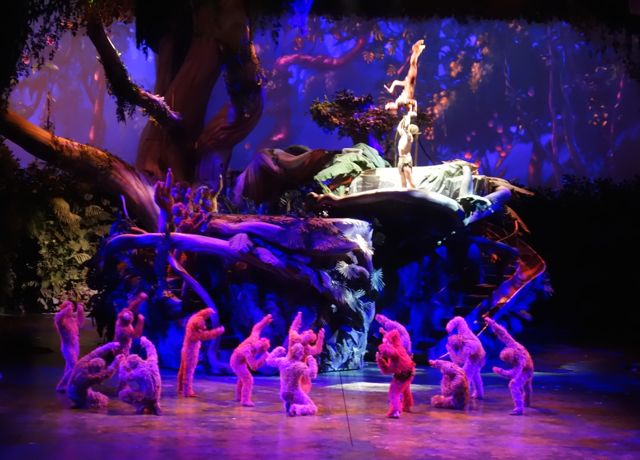 What is the entertainment like?
Be prepared for songs and dialogue to be mostly in Chinese. On my visit, I watch Tarzan (just ok), Captain Jack's Stunt Spectacular (so weak, I left midway through), Golden Fairytale Fanfare (ok) and the parade, which is pretty much a carbon copy of the one in every other Disney Park. There is also a Nighttime Spectacular of Magic and Light.
What about Disneytown and The Lion King production?
Shanghai Disneyland has a Disneytown mall with brand name shopping and restaurants adjacent to the Park. Admission is free, much like Downtown Disney in the U.S. The biggest change is that the Walt Disney Grand Theatre (think Hyperion) for Broadway-type productions is located here. The Lion King has been playing since the Park opened and requires a separate ticket.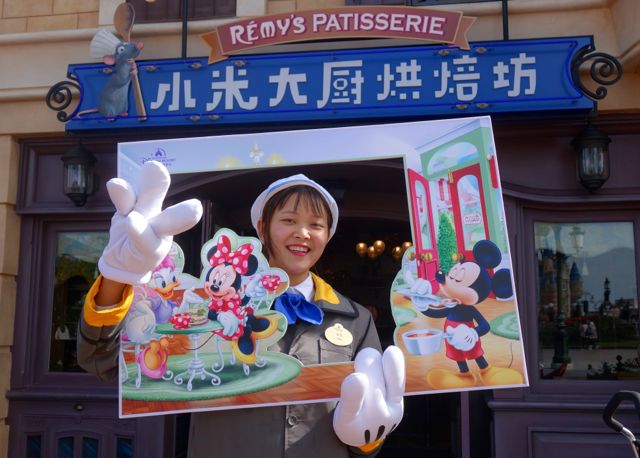 What are the options for eating?
Many of the standard Western Disney eateries are available, from carts and fast food to sit down to the authentically Disney turkey leg. Occasionally, a distinctly Chinese establishment sneaks in. One place offers rice bowls and egg tarts. Another serves decent noodles and dim sum. And there is the Wandering Moon Teahouse for regional cuisine.
My wandering results in me walking more than 5 miles (8km) by the end of the day. But it is a satisfying journey. Arguably the most respected brand on Earth has raised the bar on theme parks again and left room for expansion, much as they did in Orlando. Tomorrowland looks promising indeed.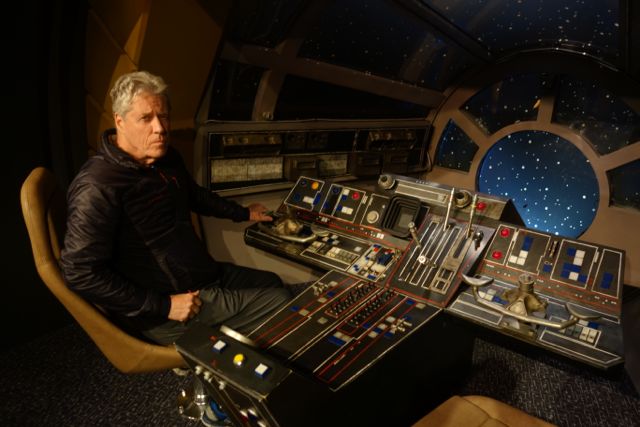 How different is the experience in the summer?
Everything I talk about above occurred on a weekday in November – good weather, manageable crowds, and therefore, the ability to see the park in a day. I return in June to see if the visit would be different. I even go on a rainy day.
In my experience with Disneyland, Anaheim, if you choose a rainy day you can actually have a great time, as people will wait for another day to visit. The result is shorter lines and therefore more attractions. How would Shanghai stack up?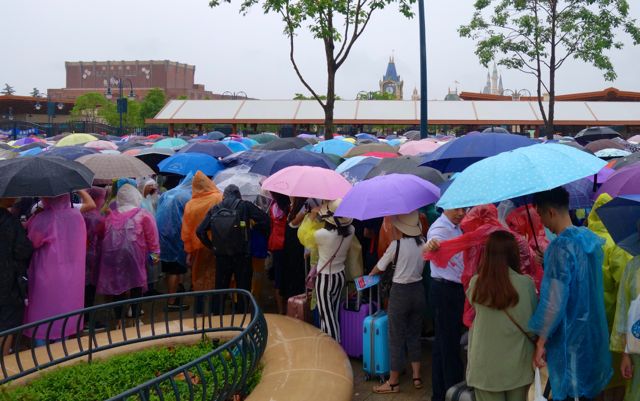 In short, my experience is very different. Maybe it is because most people buy advanced tickets for a specific date (and that date cannot be changed). Maybe it is because it rains a lot in Shanghai, so people get used to it. Whatever the reason, the park is jammed!
What took minutes to get through the gates on my offseason visit turns into more than an hour in the summer, even arriving at opening time. We dash toward Tron to ride that popular attraction first, but already the wait is 40 minutes. After the ride, the wait has ballooned to 120 minutes.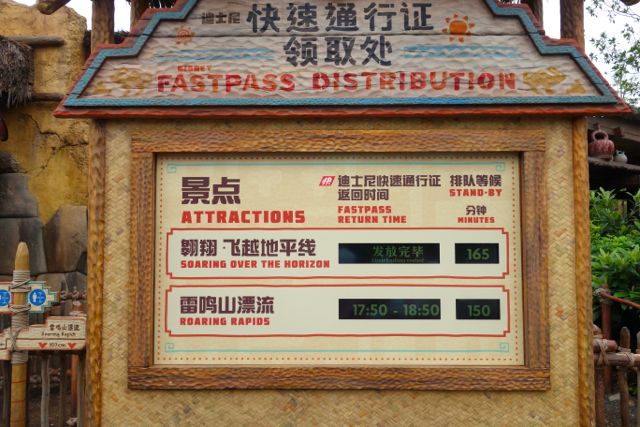 Next we make a beeline toward Soaring, as we know this is also popular. That is an understatement. At 10:30 in the morning the wait is already nearly 3 hours, and fastpass distribution has ended for the whole day and night. A 50-meter line has formed just to try to get an evening fastpass for Rapids, where the wait has reached 150 minutes.
Pirates, usually a minimal wait in most Disney parks, isn't much better, with a standby line of 105 minutes. In short, our plan to ride on even a handful of popular attractions is thwarted, something that has not happened to us even at Disney World during Christmas!
What is the lesson here? Shanghai Disneyland, which received more than 11 million people in its first year of operation, is best experienced November to May (minus holiday periods).
Have you visited Shanghai Disneyland? What were your impressions? Is there anything else you would like to know? Feel free to comment at the bottom of this post.
What's upscale?
If you feel the need to spread your visit over two days, consider staying at the Shanghai Disneyland Hotel, reached by boat from the Park. If you have a party of up to 6 guests, check out the expensive personalized Premier Tour option.
What's budget?
To get there, take the Metro Line 11 right to the Park entrance. Park ticket options are cheaper than most other Disney parks around the world. The Toy Story Hotel is the budget option for an overnight stay.